All-Island Physical Literacy Consensus Statement Consultation Survey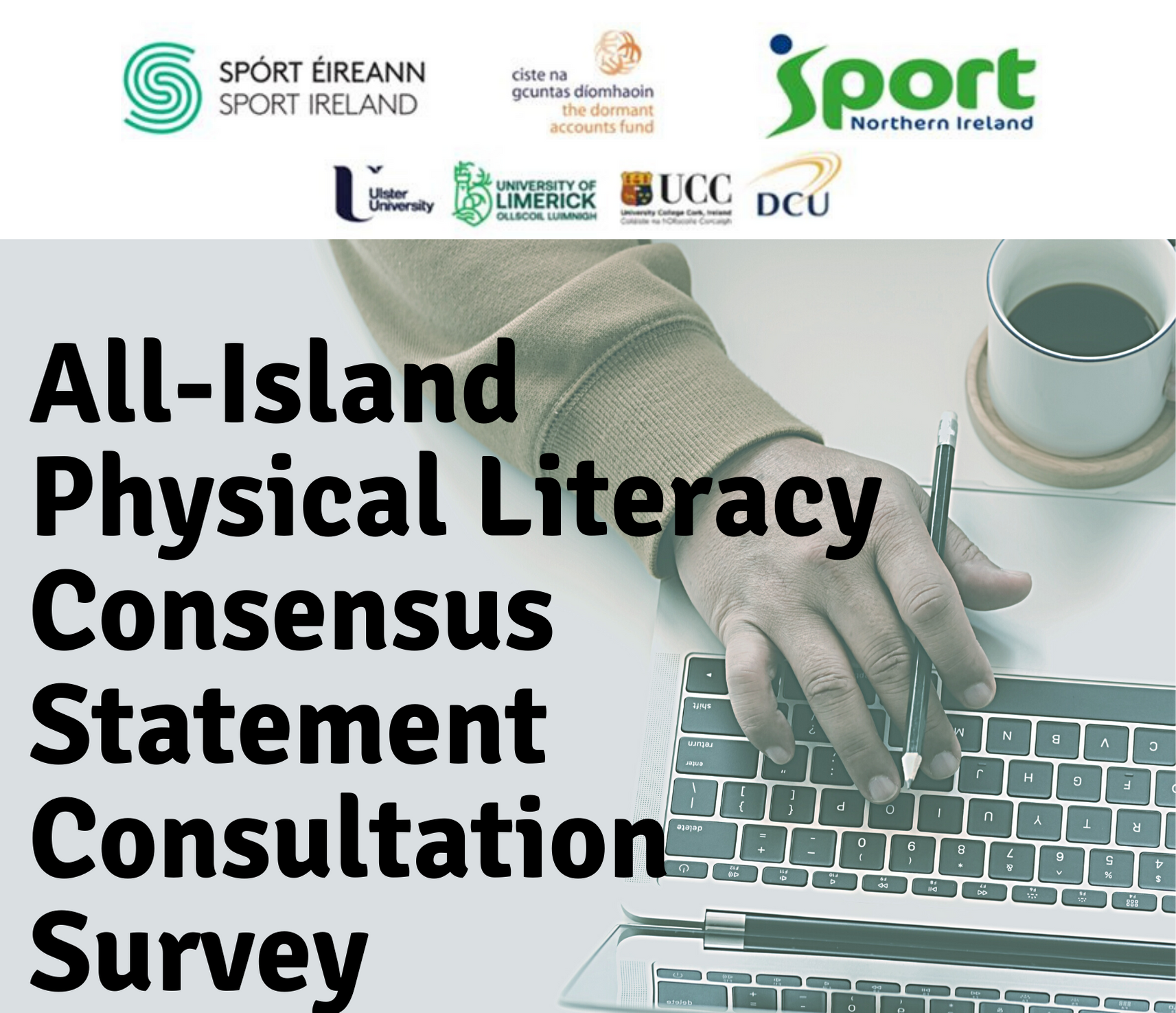 The All-Island Physical Literacy Consensus Statement is a public policy co-ordinated by Sport Ireland and Sport Northern Ireland, which includes a definition and explanation of physical literacy.  The Statement aims to promote a knowledge and understanding of physical literacy across the island of Ireland.  This public consultation survey aims to gain insight into the views on the Consensus Statement from all those working in related sectors and from the general population while also obtaining endorsement by a range of individuals and organisations representing multiple sectors.  The survey will take between 10 and 12 minutes to complete.
We hope you can find the time to complete this survey yourself and to share to colleagues and friends within your network.
This survey is accessed via this link https://www.surveymonkey.co.uk/r/AIPL2021
The survey is open from 8-21 March 2021 inclusive.