Volunteering Opportunities
Organisations
Practical Support To Help You Involve Volunteers
Register Your Volunteering Opportunities
Information Resources Related to Covid-19
Volunteer Now have published 3 information sheets for more information when involving volunteers and volunteering during the Coronavirus crisis.
Find out more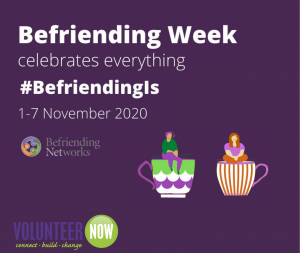 Recognising the Contribution of Volunteers During Befriending Week
29 October 2020
Befriending Week takes place 1-7 November throughout the UK, raising awareness of befriending and the impact it has on individuals and communities in helping combat feelings of isolation and loneliness.  This year, with the impact of Covid19 and with current restrictions leaving many vulnerable people isolated, the Campaign will be shining the spotlight on services […]
Read More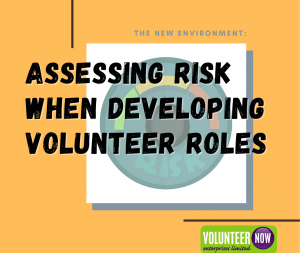 Assessing Risk When Developing Volunteer Roles
29 October 2020
Volunteer Now Enterprises Ltd have scheduled a new course – The New Environment: Assessing Risk When Developing Volunteer Roles.  It will explore why we need to assess risk when developing volunteer roles and how volunteer managers can implement this process within their volunteer programme. Click below to book your place! 4 November 2020  |  10.30am-12.00pm
Read More
"We have worked with Volunteer Now on numerous occasions when looking for volunteers for different roles."
Fermanagh Community Transport
""The Confederation of Community Groups have had a close working relationship with Volunteer Now for a long time."
Confederation of Community Groups
"Clanrye Group have benefitted in many ways from working in partnership with Volunteer Now and getting involved in volunteering opportunities. "
Clanrye Group