Volunteering Opportunities
Organisations
Practical Support To Help You Involve Volunteers
Register Your Volunteering Opportunities
Information Resources Related to Covid-19
Volunteer Now have published 3 information sheets for more information when involving volunteers and volunteering during the Coronavirus crisis.
Find out more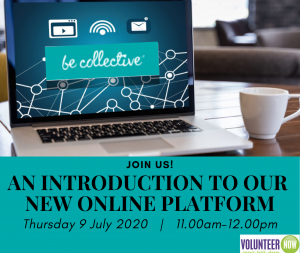 An Introduction to Volunteer Now's New Online Platform!
7 July 2020
Join us for the first in a series of sessions on Volunteer Now's new online platform 'Be Collective': Introduction to Be Collective, Registering as  New User and Creating Your Own Personal Profile Thursday 9 July 2020 11.00am-12.00pm Volunteer Now is thrilled to have officially launched our new volunteering opportunity search portal in conjunction with the […]
Read More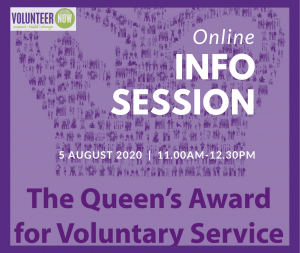 How Can We Recognise People Volunteering Their Time in Northern Ireland?
7 July 2020
The Queen's Award for Voluntary Service is the highest civil Award given to local volunteer groups across the UK to recognise outstanding work done in their own communities.  It is the MBE for volunteer groups.  Any group doing volunteer work that provides a social, economic or environmental service to the local community can be nominated […]
Read More
"We have worked with Volunteer Now on numerous occasions when looking for volunteers for different roles."
Fermanagh Community Transport
""The Confederation of Community Groups have had a close working relationship with Volunteer Now for a long time."
Confederation of Community Groups
"Clanrye Group have benefitted in many ways from working in partnership with Volunteer Now and getting involved in volunteering opportunities. "
Clanrye Group