Search For Volunteering Opportunities
Organisations
Practical Support To Help You Involve Volunteers
Register Your Volunteering Opportunities
Information Resources Related to Covid-19
Volunteer Now have published 3 information sheets for more information when involving volunteers and volunteering during the Coronavirus crisis.
Find out more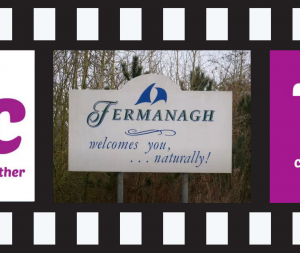 Fermanagh TBUC Social Action Programme
1 March 2021
This video was developed and created by a group of young people from Fermanagh who were engaging in TBUC Social Action Programme, where they have been exploring the topics of identity, prejudice, stereotypes and what community relations is and its relevance today. With talks provided by South Eastern Fermanagh Foundation and NI Education Service around […]
Read More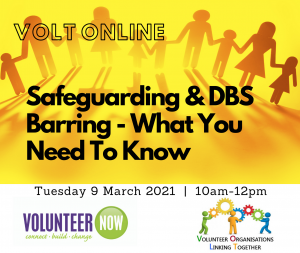 Safeguarding & DBS Barring – What You Need To Know
25 February 2021
Volunteer Organisations Linking Together (VOLT) are free sessions for those who want to focus on a volunteering issue with other like-minded individuals. Join Us! An opportunity to network and share! The Disclosure and Barring Service (DBS) is an important part of safeguarding and safer recruitment but not everyone understands what the service does and the […]
Read More
"We have worked with Volunteer Now on numerous occasions when looking for volunteers for different roles."
Fermanagh Community Transport
""The Confederation of Community Groups have had a close working relationship with Volunteer Now for a long time."
Confederation of Community Groups
"Clanrye Group have benefitted in many ways from working in partnership with Volunteer Now and getting involved in volunteering opportunities. "
Clanrye Group