Search For Volunteering Opportunities
Organisations
Practical Support To Help You Involve Volunteers
Register Your Volunteering Opportunities
Volunteers' Week 2023
Now in its 39th year, Volunteers' Week is an annual event which sees charities, voluntary groups, social organisations, and volunteers themselves come together to recognise the incredible impact that volunteering has in communities around the UK.
Find out more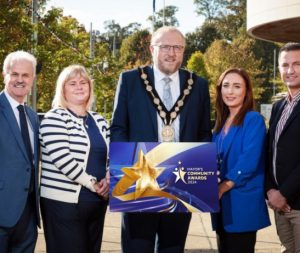 Lisburn & Castlereagh City Council's Mayor's Community Awards 2024
27 November 2023
The Mayor's Community Awards are back – and with five categories to choose from, Lisburn and Castlereagh residents are being urged to nominate the most deserving stars in their local area. Mayor of Lisburn & Castlereagh City Council (LCCC), Councillor Andrew Gowan, said: "The fantastic voluntary and community work taking place across the council is […]
Read More

Belfast is celebrating its older volunteers
14 November 2023
Volunteers make the world a better place for all of us. They share their time, skills, knowledge, and experience to make a positive difference in the places people live, learn, work, and relax. Volunteers contribute to the resilience of our communities and are the backbone of a compassionate and caring city. In recognition of this […]
Read More
"We have worked with Volunteer Now on numerous occasions when looking for volunteers for different roles."
Fermanagh Community Transport
""The Confederation of Community Groups have had a close working relationship with Volunteer Now for a long time."
Confederation of Community Groups
"Clanrye Group have benefitted in many ways from working in partnership with Volunteer Now and getting involved in volunteering opportunities. "
Clanrye Group