Volunteering Opportunities
Organisations
Practical Support To Help You Involve Volunteers
Register Your Volunteering Opportunities
Information Resources Related to Covid-19
Volunteer Now have published 3 information sheets for more information when involving volunteers and volunteering during the Coronavirus crisis.
Find out more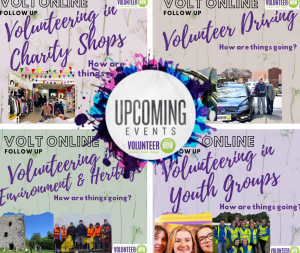 Follow Up VOLT Sessions: How Are Things Going?
10 August 2020
Join Us! An opportunity to network and share! A follow up to our COVID-19 related VOLT series of Volunteer Now Members' Session, looking at volunteering across themes: How are things going in light of COVID-19? Volunteering in Charity Shops  –  Thursday 3 September 2020 at 11am-12pm Volunteer Driving  –  Thursday 10 September 2020 at 11am-12pm […]
Read More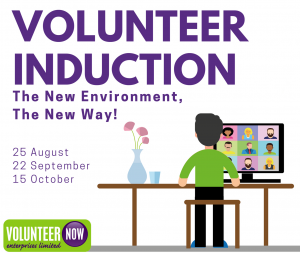 Volunteer Induction: The New Environment, The New Way!
7 August 2020
Do you want to know more about online volunteer induction?  What to include and how to make it visually appealing?  If so, Volunteer Now have the session for you! It will answer those questions and more and also explain how we do it.  There will be a Question & Answer session afterwards. There are 3 […]
Read More
"We have worked with Volunteer Now on numerous occasions when looking for volunteers for different roles."
Fermanagh Community Transport
""The Confederation of Community Groups have had a close working relationship with Volunteer Now for a long time."
Confederation of Community Groups
"Clanrye Group have benefitted in many ways from working in partnership with Volunteer Now and getting involved in volunteering opportunities. "
Clanrye Group