Volunteering Opportunities
Organisations
Practical Support To Help You Involve Volunteers
Register Your Volunteering Opportunities
Information Resources Related to Covid-19
Volunteer Now have published 3 information sheets for more information when involving volunteers and volunteering during the Coronavirus crisis.
Find out more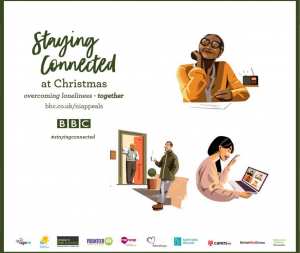 Staying Connected at Christmas
3 December 2020
Volunteer Now has been working with BBC Northern Ireland and other local charities to develop a special Broadcast Appeal 'Staying Connected at Christmas, overcoming loneliness – together'. Loneliness is something that many people will have experienced at some point in their lives. It can be difficult to talk about – and sometimes hard to overcome. […]
Read More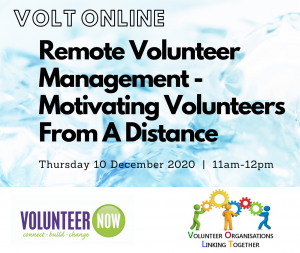 Remote Volunteer Management – Motivating Volunteers From A Distance
3 December 2020
Volunteer Organisations Linking Together (VOLT) are free sessions for those who want to focus on a volunteering issue with other like-minded individuals. Join Us! An opportunity to network and share! Over the last few months we have all had to learn to do things differently – a lot of things moved online! So what did […]
Read More
"We have worked with Volunteer Now on numerous occasions when looking for volunteers for different roles."
Fermanagh Community Transport
""The Confederation of Community Groups have had a close working relationship with Volunteer Now for a long time."
Confederation of Community Groups
"Clanrye Group have benefitted in many ways from working in partnership with Volunteer Now and getting involved in volunteering opportunities. "
Clanrye Group