Search For Volunteering Opportunities
Organisations
Practical Support To Help You Involve Volunteers
Register Your Volunteering Opportunities
Information Resources Related to Covid-19
Volunteer Now have published 3 information sheets for more information when involving volunteers and volunteering during the Coronavirus crisis.
Find out more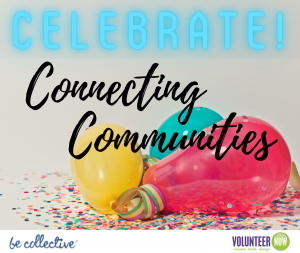 Celebrating the First Anniversary of Volunteer Now and Be Collective – Connecting Communities
21 January 2021
Volunteer Now is delighted to be celebrating the first anniversary of a successful partnership with Be Collective. Be Collective is an innovative tech company specialising in supporting organisations connect, create impact and support each other to benefit both organisation and volunteer alike. Together we bring a dynamic online digital solution to volunteer management enabling volunteer […]
Read More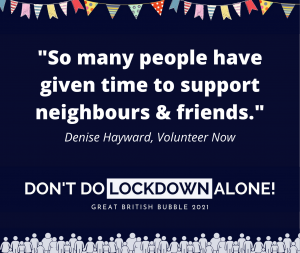 Don't Do Lockdown Alone!
18 January 2021
Volunteer Now are delighted to be supporting the Great British Bubble – a new initiative sharing uplifting messages from people and communities helping to keep the UK going through COVID-19.  Don't do lockdown alone! View the video our CEO Denise Hayward recorded for the Great British Bubble here: Follow the Great British Bubble on Twitter […]
Read More
"We have worked with Volunteer Now on numerous occasions when looking for volunteers for different roles."
Fermanagh Community Transport
""The Confederation of Community Groups have had a close working relationship with Volunteer Now for a long time."
Confederation of Community Groups
"Clanrye Group have benefitted in many ways from working in partnership with Volunteer Now and getting involved in volunteering opportunities. "
Clanrye Group