Volunteering Opportunties
Organisations
Practical Support To Help You Involve Volunteers
Register Your Volunteering Opportunities
Free Course
This FREE one day certificated course is for those individuals who manage or supervise staff and volunteers working with adults at risk and those with governance responsibilities. More info & book online at buff.ly/2R3l9ry
Find out more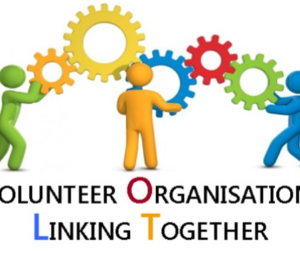 Volunteer Organisations Linking Together session – 7 Feb
23 January 2019
TOPIC:  Involving Volunteers from Overseas Living in Northern Ireland DATE:  Thursday 7 February 2019  (10am-12.30pm) This is an opportunity to come together to share good practice and encourage the development of opportunities that appeal to a wide range of people from a variety of different backgrounds i.e  Refugees, Asylum seekers, migrants and students Join us to discuss: […]
Read More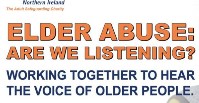 Elder Abuse: Are We Listening?
23 January 2019
Action on Elder Abuse Northern Ireland invites you to join them at their 3rd annual conference to explore how we listen to older people who have been victims of abuse, to hear the reality of their experiences and how we can work together to improve prevention and support. It will take place on Thursday 28 […]
Read More
"We have worked with Volunteer Now on numerous occasions when looking for volunteers for different roles."
Fermanagh Community Transport
""The Confederation of Community Groups have had a close working relationship with Volunteer Now for a long time."
Confederation of Community Groups
"Clanrye Group have benefitted in many ways from working in partnership with Volunteer Now and getting involved in volunteering opportunities. "
Clanrye Group