Search For Volunteering Opportunities
Organisations
Practical Support To Help You Involve Volunteers
Register Your Volunteering Opportunities
Information Resources Related to Covid-19
Volunteer Now have published 3 information sheets for more information when involving volunteers and volunteering during the Coronavirus crisis.
Find out more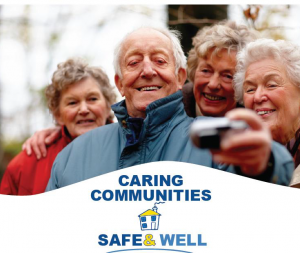 Caring Communities Safe and Well Service
2 August 2021
Over the last year Caring Communities Safe and Well Volunteer Befrienders have continued to support those at risk of loneliness and social isolation by providing Telephone Befriending for older people. Our team of 55 Volunteer Befrienders had to quickly adapt to the changing environment when the Covid-19 crisis hit and they continued to give their […]
Read More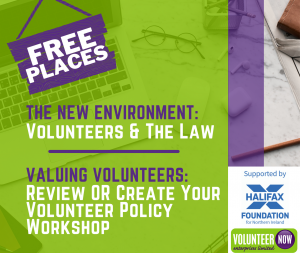 FREE Training Places
29 July 2021
Are you an organisation with an income of less than £250k?  Then we can offer you a free place on the training below, in partnership with Halifax Foundation NI! The New Environment: Volunteers & the Law In the new environment, we will explore legal boundaries and clarify best practice when involving volunteers. Dates:  Wednesday 6 […]
Read More
"We have worked with Volunteer Now on numerous occasions when looking for volunteers for different roles."
Fermanagh Community Transport
""The Confederation of Community Groups have had a close working relationship with Volunteer Now for a long time."
Confederation of Community Groups
"Clanrye Group have benefitted in many ways from working in partnership with Volunteer Now and getting involved in volunteering opportunities. "
Clanrye Group