Search For Volunteering Opportunities
Volunteering
A Voice for volunteering in Northern Ireland
Search for Volunteering Opportunities
New opportunities added daily. Powered by Be Collective.->
Events Volunteering
Volunteer at some of the fab events coming to Northern Ireland over the next few months.  Have a look at our Events Calendar for more info – http://bit.ly/NI_Calendar
Find out more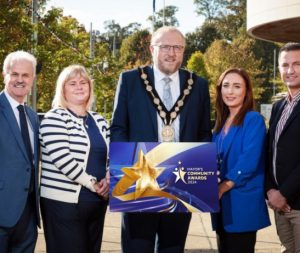 Lisburn & Castlereagh City Council's Mayor's Community Awards 2024
27 November 2023
The Mayor's Community Awards are back – and with five categories to choose from, Lisburn and Castlereagh residents are being urged to nominate the most deserving stars in their local area. Mayor of Lisburn & Castlereagh City Council (LCCC), Councillor Andrew Gowan, said: "The fantastic voluntary and community work taking place across the council is […]
Read More

Belfast is celebrating its older volunteers
14 November 2023
Volunteers make the world a better place for all of us. They share their time, skills, knowledge, and experience to make a positive difference in the places people live, learn, work, and relax. Volunteers contribute to the resilience of our communities and are the backbone of a compassionate and caring city. In recognition of this […]
Read More
"Found a new and very good local volunteer role through Volunteer Now. Thank you so much for the support and the contact"
Iman
"Everyone should volunteer as you are getting to see the good in what you are doing for people and the help and support is amazing from the team"
Claire
"Excellent training as usual from a highly professional team at VN! Through their dedication, commitment to others and support, us volunteers will yet again benefit taking part in local volunteering opportunities. Sign up!!!"
Karolyn