Search For Volunteering Opportunities
Volunteering
A Voice for volunteering in Northern Ireland
Search for Volunteering Opportunities
New opportunities added daily. Powered by Be Collective.->
Events Volunteering
Volunteer at some of the fab events coming to Northern Ireland over the next few months.  Have a look at our Events Calendar for more info – http://bit.ly/NI_Calendar
Find out more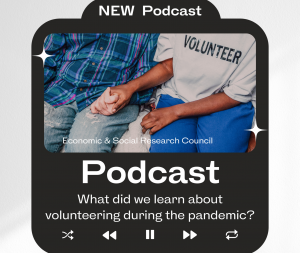 PODCAST: What Did We Learn About Volunteering During The Pandemic?
24 January 2022
The Eastern ARC have released their latest podcast, in which they follow up with the researchers and their findings from Mobilising Voluntary Action Research. The project looked at volunteering in the four nations of the UK during the pandemic.  In this podcast, Eastern ARC Director, Phil Ward talks to the researchers to see how the […]
Read More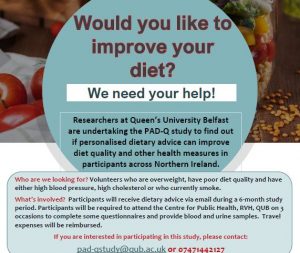 Volunteers wanted for QUB Dietary Study
18 January 2022
Are you interested in improving your diet?   Researchers at the Centre for Public Health at Queen's University Belfast are undertaking the PAD-Q study to find out if personalised dietary advice, based on both markers of dietary intake measured in urine and a diet quality assessment, can improve diet quality and other risk factors for […]
Read More
"Found a new and very good local volunteer role through Volunteer Now. Thank you so much for the support and the contact"
Iman
"Everyone should volunteer as you are getting to see the good in what you are doing for people and the help and support is amazing from the team"
Claire
"Excellent training as usual from a highly professional team at VN! Through their dedication, commitment to others and support, us volunteers will yet again benefit taking part in local volunteering opportunities. Sign up!!!"
Karolyn