Search For Volunteering Opportunities
Search for Volunteering Opportunities
New opportunities added daily. Powered by Be Collective.->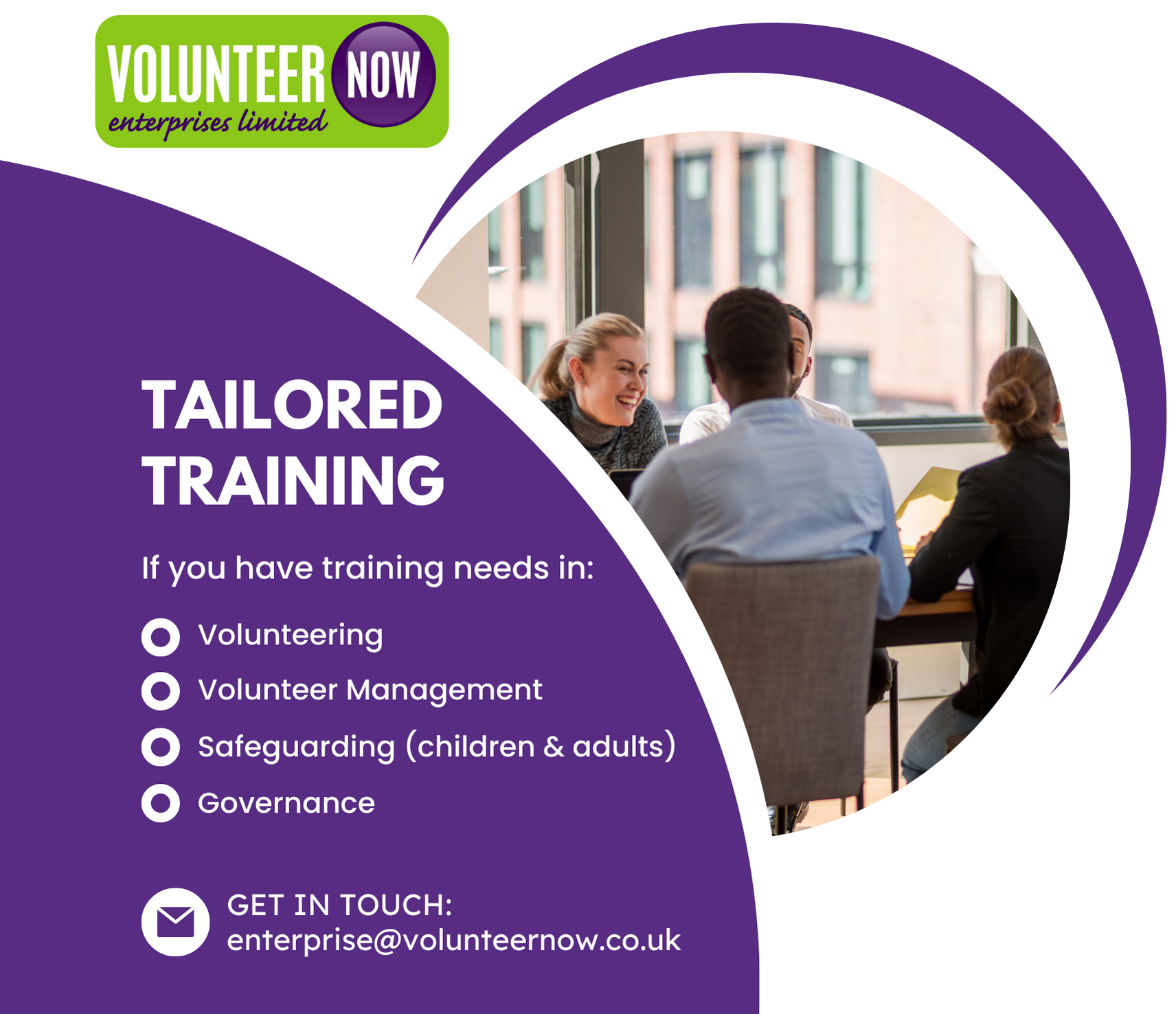 Tailored Training
Have you training needs in the areas of volunteering, volunteer management, safeguarding (children and adults) or governance?  Are there a few volunteers or staff in your organisation who need training?
Tell us what you need and we will design a session just for you at a very competitive price!  We will come to your premises or a location of your choice at a time that suits you.
Contact us via the enquiry form below.
---
Topics we have previously delivered to get you thinking of ideas that might suit you:
Volunteering: Managing Boundaries, Befriending Skills, World Host Suite of World Class Customer Service Training … and lots more.
Volunteer Management: The 3 Rs Recruit, Retain, Reward, Integrating Volunteers in the Team, Leadership Skills and Dealing with Conflict, Risk Management in Volunteer Programmes … and lots more.
Governance: Roles and Responsibilities, Committee Skills, The Code of Good Governance – Putting it into Practice,  Jump on Board Involving Young People on Voluntary Management Committees. Safeguarding for Management Committees … and lots more.
Safeguarding: Keeping Children and/or Adults Safe – an introduction for those with limited contact, training for staff and volunteers who have regular and/or direct contact, Keeping Safe -Recruitment, Selection and Management, Safeguarding Policy Development, Designated Officer, Adults Safeguarding Champion Training … and lots more.