Search For Volunteering Opportunities
Search for Volunteering Opportunities
New opportunities added daily. Powered by Be Collective.->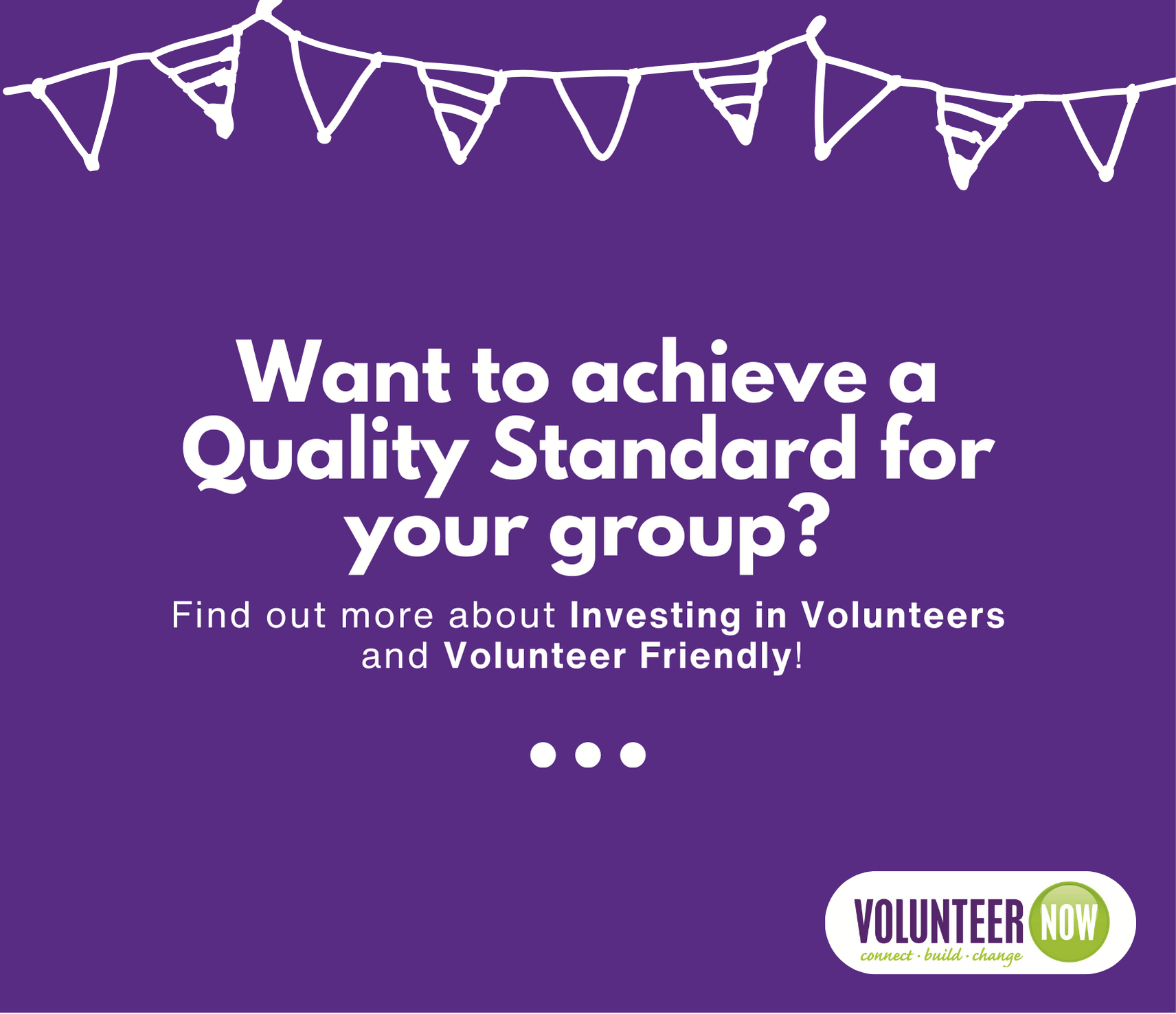 There is no better way to develop or showcase your quality of volunteer management than achieving a quality standard.
We know that volunteer involving organisations who embrace and embed good practice in volunteer management are more likely to recruit and retain their volunteers, with both volunteer and organisation having a positive experience.
Volunteer Now has been supporting and recognising organisations through the Investing in Volunteers standard (IiV) since 2005 and are delighted to welcome Volunteer Friendly into the standard pipeline.
"Easilink's IIV experience has been empowering, uplifting and has instilled confidence for our organisation as a whole."