Search For Volunteering Opportunities
Training
Providing Innovative Training
Search for Courses Available
Investing In Volunteers
Interested in standards? Investing in Volunteers (IiV) is the UK quality standard for all organisations which involve volunteers in their work.
Whether your volunteer programme is well established or just developing, IiV offers you a benchmark of 46 practices for effective volunteer management – an invaluable FREE resource for ALL volunteer involving organisations!
Need help to benchmark your organisation against best practice?  You may be eligible for a Health Check.
Why not take your commitment to quality a step further and get assessed against the Standard?
Read More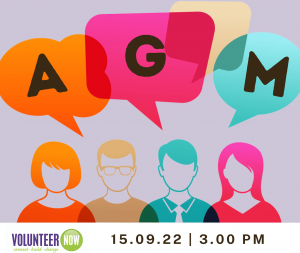 Volunteer Now AGM 2022
17 August 2022
You are warmly invited to Volunteer Now's AGM: Date: Thursday 15 September 2022 Time:  3.00pm Location:  Skainos Centre, Belfast The papers can be downloaded here and included are: Agenda of the meeting Minutes from the last meeting Notice of AGM Proxy voting form Please RSVP to nicole.fitzsimons@volunteernow.co.uk by Tuesday 13 September 2022.
Read More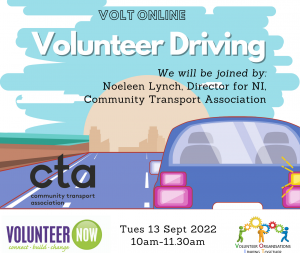 NEW VOLT Session for September – Volunteer Driving
9 August 2022
Volunteer Organisations Linking Together (VOLT) are free sessions for those who want to focus on a volunteering issue with other like-minded individuals. Join Us! An opportunity to network and share! Join us at this session where we will be joined by Noeleen Lynch, Director for Northern Ireland, Community Transport Association.  We will be hearing more […]
Read More
"I really enjoyed the Attracting & Selecting Volunteers course! I was very impressed with the online facility. The audio and interactive actions made the course interesting and straightforward to follow. The course was thought-provoking and I am very much looking forward to putting what I have learned into action."
Eimear Degan, Belfast City Marathon
"Excellent delivery! The trainer did a fantastic job of explaining the concepts using a great mix of learning methods."
NIACRO
"Great session, sparked a lot of ideas!"
#Volunteering & Social Media DIY Training