Volunteering Opportunities
Training
Providing Innovative Training
Search for Courses Available
Investing In Volunteers
Interested in standards? Investing in Volunteers (IiV) is the UK quality standard for all organisations which involve volunteers in their work.
Whether your volunteer programme is well established or just developing, IiV offers you a benchmark of 46 practices for effective volunteer management – an invaluable FREE resource for ALL volunteer involving organisations!
Need help to benchmark your organisation against best practice?  You may be eligible for a Health Check.
Why not take your commitment to quality a step further and get assessed against the Standard?
Read More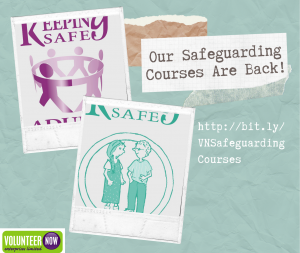 Our Safeguarding Courses Are Back!
24 September 2020
We have recently added some of our Safeguarding courses back onto our Courses Scheduled page.   Below is a list of available courses, which are all online: Keeping Children Safe: An Introduction, 29 September 2020, 10am-12.30pm Keeping Children Safe: An Introduction Refresher, 20 October 2020, 11am-1pm Keeping Children & Adults Safe: An Introduction, 18 November 2020, […]
Read More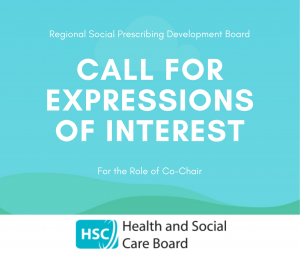 Expression of Interest for the role of Co-Chair
23 September 2020
A Regional Social Prescribing Development Board is being established by the Health & Social Care Board and the Public Health Agency, which will be co-chaired by the Director of Integrated Care at the HSCB and a senior leader from the Community & Voluntary Sector. Expressions of Interest for the Co-chair role are welcomed from those […]
Read More
"Excellent delivery! The trainer did a fantastic job of explaining the concepts using a great mix of learning methods."
NIACRO
"Great session, sparked a lot of ideas!"
#Volunteering & Social Media DIY Training
"I really enjoyed the training sessions. They have given me great confidence in delivering workshops and training with groups. I delivered training to 10 people in 2 groups which I never have been able to do before, so thank you!"
Damian, Leonard Cheshire