Volunteering Opportunties
Training
Providing Innovative Training
Search for Courses Available
Investing In Volunteers
Interested in standards? Investing in Volunteers (IiV) is the UK quality standard for all organisations which involve volunteers in their work.
Whether your volunteer programme is well established or just developing, IiV offers you a benchmark of 46 practices for effective volunteer management – an invaluable FREE resource for ALL volunteer involving organisations!
Need help to benchmark your organisation against best practice?  You may be eligible for a Health Check.
Why not take your commitment to quality a step further and get assessed against the Standard?
Read More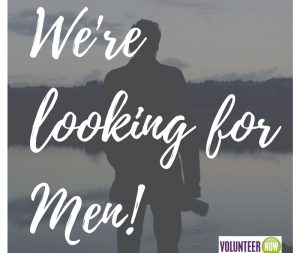 Men's Health Event – 5 March
5 February 2019
We will be holding a Men's Health Event at Crumlin Road Gaol on Tuesday 5th March from 10.30-2.00pm. It will be an action-packed morning with information stands, entertainment and activities (see list below).  There will also be an opportunity to have a tour of the jail and refreshments will be provided. If you know of […]
Read More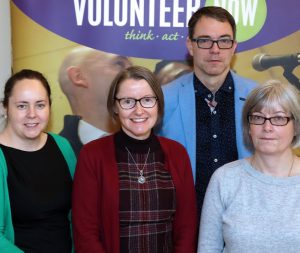 Youth volunteer numbers grow
11 January 2019
Volunteer Now in partnership with Ark and Young Life and Times, has launched their most recent research into the trends of 16 year olds and their volunteering. We were joined by Anita Dennison a young volunteer and #iwill ambassador and members of DE, EANI and volunteer involving organisations. The research examined attitudes to and involvement […]
Read More
"I really enjoyed the training sessions. They have given me great confidence in delivering workshops and training with groups. I delivered training to 10 people in 2 groups which I never have been able to do before, so thank you!"
Damian, Leonard Cheshire
"I was very impressed with the venue, delivery and quality of the training resources."
Andrew Doherty, Cats Protection – Recruitment & Selection of Volunteers
"The quality of the materials was excellent – concise and to the point. The speakers were knowledgeable and able to answer all questions."
Paula Cunningham, Roman Catholic Diocese of Derry – Role of Adult Safeguarding Champion