Volunteering Opportunities
Training
Providing Innovative Training
Search for Courses Available
Investing In Volunteers
Interested in standards? Investing in Volunteers (IiV) is the UK quality standard for all organisations which involve volunteers in their work.
Whether your volunteer programme is well established or just developing, IiV offers you a benchmark of 46 practices for effective volunteer management – an invaluable FREE resource for ALL volunteer involving organisations!
Need help to benchmark your organisation against best practice?  You may be eligible for a Health Check.
Why not take your commitment to quality a step further and get assessed against the Standard?
Read More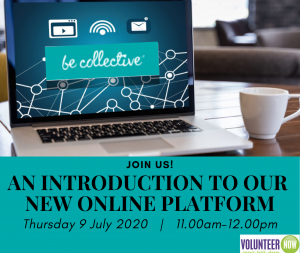 An Introduction to Volunteer Now's New Online Platform!
7 July 2020
Join us for the first in a series of sessions on Volunteer Now's new online platform 'Be Collective': Introduction to Be Collective, Registering as  New User and Creating Your Own Personal Profile Thursday 9 July 2020 11.00am-12.00pm Volunteer Now is thrilled to have officially launched our new volunteering opportunity search portal in conjunction with the […]
Read More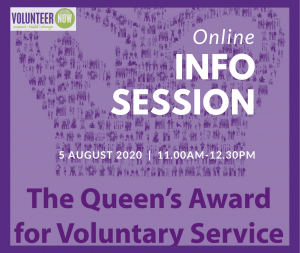 How Can We Recognise People Volunteering Their Time in Northern Ireland?
7 July 2020
The Queen's Award for Voluntary Service is the highest civil Award given to local volunteer groups across the UK to recognise outstanding work done in their own communities.  It is the MBE for volunteer groups.  Any group doing volunteer work that provides a social, economic or environmental service to the local community can be nominated […]
Read More
"Excellent delivery! The trainer did a fantastic job of explaining the concepts using a great mix of learning methods."
NIACRO
"Great session, sparked a lot of ideas!"
#Volunteering & Social Media DIY Training
"I really enjoyed the training sessions. They have given me great confidence in delivering workshops and training with groups. I delivered training to 10 people in 2 groups which I never have been able to do before, so thank you!"
Damian, Leonard Cheshire