Search For Volunteering Opportunities
Befriending Training Workshop
Search for Volunteering Opportunities
New opportunities added daily. Powered by Be Collective.->
Befriending Training Workshop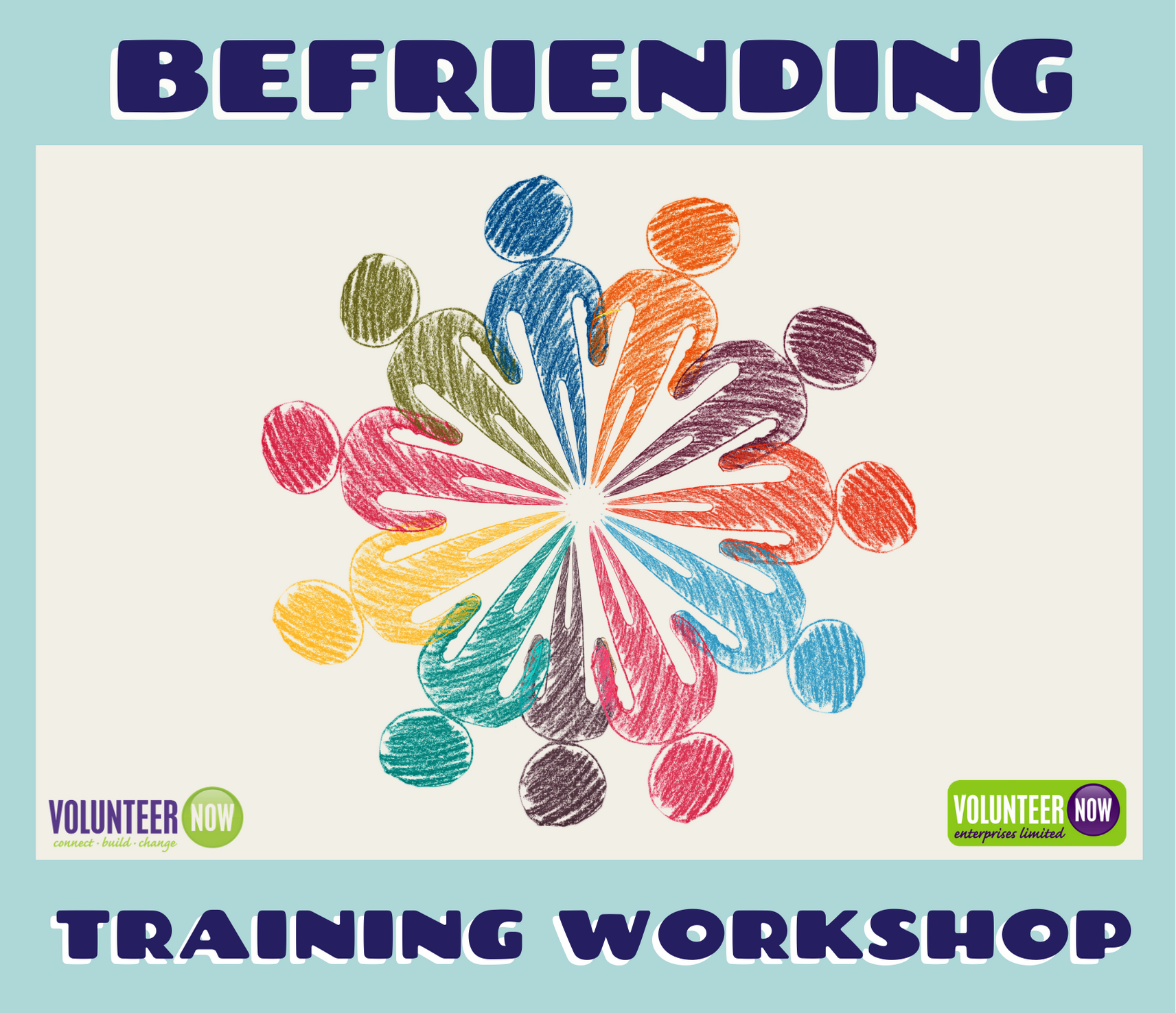 Our next Befriending Training Workshop, on Tuesday 19 October 2021, will cover the following:
What is Befriending?
Benefits of Befriending
Effective communication skills:
–  Body language and tone
–  Face-to-face Vs Telephone
–  Use of questions
Boundaries
Once completed, participants will receive a Certificate of Attendance and a FREE Befriending Top Tips publication.
Click here to book you place – Befriending Training Workshop.