Search For Volunteering Opportunities
Call for Volunteers to welcome future leaders at Belfast's One Young World Summit
Search for Volunteering Opportunities
New opportunities added daily. Powered by Be Collective.->
Call for Volunteers to welcome future leaders at Belfast's One Young World Summit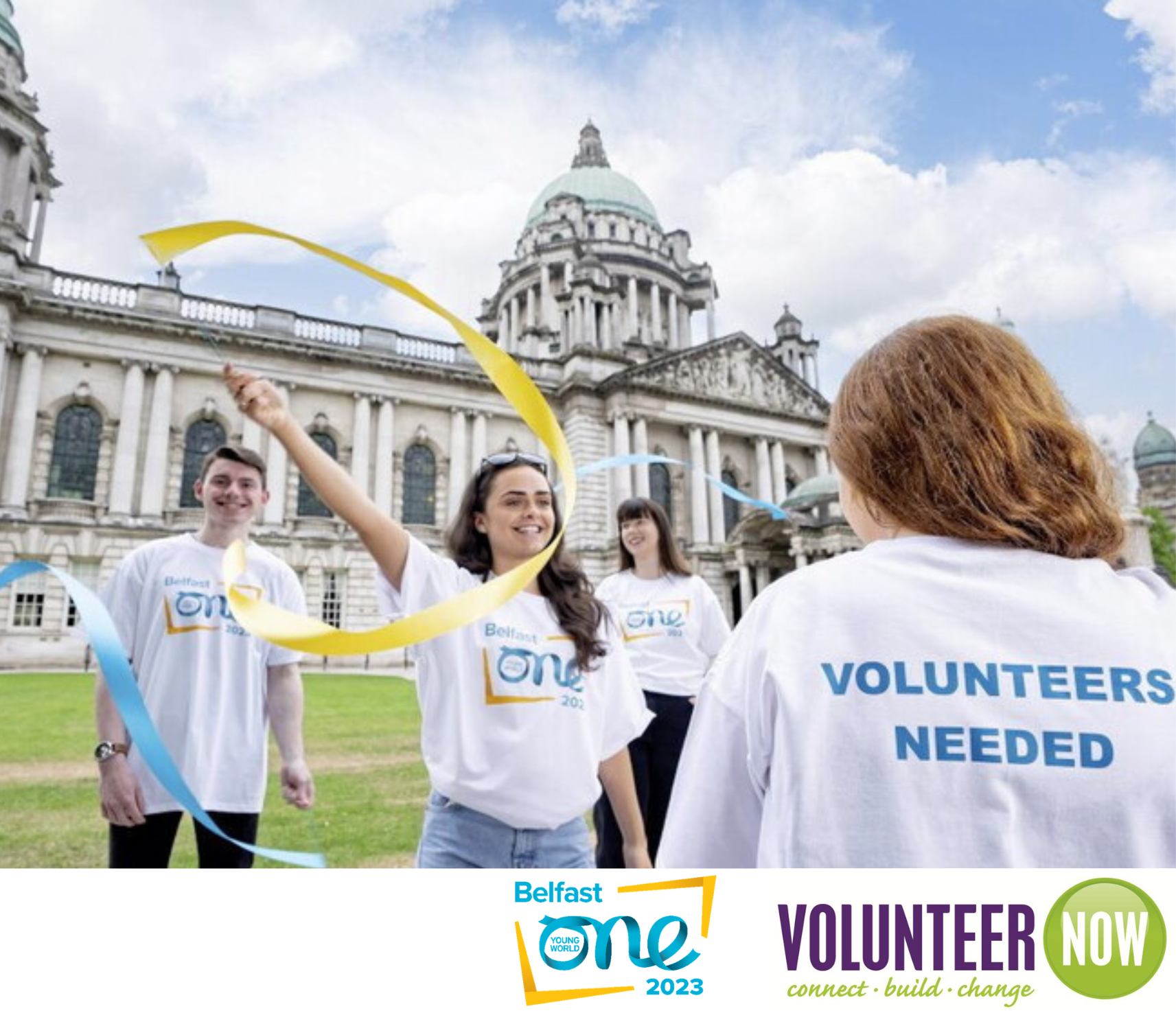 Ahead of the world's largest gathering of young leaders taking place in Belfast this October, we are putting a call out for volunteers to help roll out a giant welcome to Northern Ireland.
Welcoming more than 2,000 young leaders from 190 countries, the One Young World Belfast summit (2-5 October 2023) will represent four life-changing days of knowledge-sharing and networking, where young delegates will be counselled by some of the most influential political, business and humanitarian leaders in the world.
Belfast City Council is currently assembling groups of volunteers who will be charged with everything from welcoming delegates, hosting VIPs, being 'accessibility buddies' through to assisting at the opening and closing ceremonies.
Lord Mayor Ryan Murphy said:
"One Young World provides an exciting opportunity to showcase Belfast and its people to an audience from across the globe, so I would encourage anyone interested to find out more, get involved and play a part in ensuring that this event is a huge success."
Volunteer Now Chief Executive Denise Hayward says:
"Northern Ireland has a rich tradition of excelling in hosting international events.  From the World Police and Fire Games through to the Giro d'Italia and The Open Championship, Volunteer Now has provided volunteers for some of the biggest events to take place in Northern Ireland.

The feedback from the organisers of these events always praises the quality of our volunteers as well as the warmth of the welcome they provide to visitors from other countries.

Organisers of the World Fire and Police Games in 2013 described them as the friendliest games they had ever run, while the R&A said the volunteers at the 148th Open at Portrush were second to none.

People from Northern Ireland are naturally welcoming and friendly, and we want people coming here to have a really good experience.

From the perspective of our volunteers, we want to ensure their experience is meaningful and enjoyable.  Training will be given and you will be fully supported by the Volunteer Now team."
Denise says she hopes the One Young World summit will leave a legacy of encouraging more people to get involved in volunteering.
"We want our volunteers' experiences of the summit to be really positive.  We want them to be excited about volunteering and for them to continue their journey with us."
The One Young World community has grown to a network of 13,500 ambassadors, whose projects have gone on to impact 335.8 million people worldwide.
Following the opening ceremony, which will take place at the SSE Arena, delegates and returning ambassadors will spend three days at the award-winning ICC Belfast for an action-packed agenda of speeches, panels, workshops and networking events.
Positions will be available from Saturday 30 September until Friday 6 October, though volunteers may be required to work past these dates.  Applicants must be over 18, fluent in English (written and spoken), flexible, reliable, friendly and polite.
Find out how you could volunteer at the One Young World Belfast Summit 2023 here.