Calling all community groups – Now's your chance to thirst for better!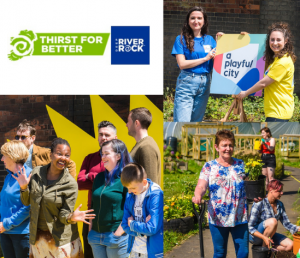 Did you know that Deep RiverRock are tapping into the heartbeat of Community Groups across Ireland who collectively follow their pursuits and passions?  The Thirst For Better campaign aims to celebrate and help Community groups raise vital funding, enabling them to continue to do the things they love.
The campaign mechanic is simple!  By registering online with #ThirstForBetter, your community group can receive a donation of 10p for every bottle code redeemed by your supporters.
More than 100 community groups of all shapes and sizes have already started raising money through the campaign and there's room for more.  Why don't you join them?  Or if you know of any groups doing great work in your community, let them know about the #ThirstForBetter campaign and encourage them to take part today.
Registration and further information including T&Cs can be found at:  https://deepriverrock.ie/thirstforbetter.