Confederation of Community Groups Newry: Call for Good Neighbours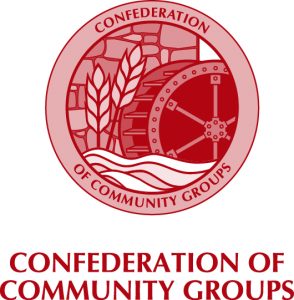 The Confederation of Community Groups in Newry are launching a new call for volunteers for their 'Good Neighbour' scheme which runs throughout the Newry and Mourne area. This project, based in Ballybot House in Newry is similar to befriending, and sees volunteers undertake hourly visits on a regular basis to older people.
"Good Neighbour visits can often be the only social contact some of our service users receive that day" said Project Co-Ordinator Conor  Keenan. "Our volunteers get a huge sense of reward and fulfilment knowing that they have brought a bit of sunshine into someone's home for a while. There can be great friendships formed, and it can inspire others to be more active in caring for the older and more vulnerable members of our society".
Registration with Ballybot House is an easy procedure and follows best practice models with full screening and Access NI checking. Volunteers will receive a comprehensive training and induction, the opportunity to shadow experienced volunteers, Good Neighbour Accreditation, as well as access to a full calendar of diverse training and development activities and social events that run throughout the year.
For more information about the Good Neighbour Project you can contact Conor on ckeenan@ccgnewrycommunity.org, call 028 302 61022, call in to Ballybot House in Newry, Cornmarket, BT35 8BG or register online: Good Neighbour Volunteers