Search For Volunteering Opportunities
INCLUSION, Equity & Equality 1: Image & Nurture
Search for Courses Available
INCLUSION, Equity & Equality 1: Image & Nurture
How does your organisation culture reflect your values?
The best retention of diverse individuals in organisations is usually due to having a great sense of belonging.  Inclusion automatically occurs when we can collectively work together collaboratively.  What do you have in place that celebrates inclusion?
Working in partnership with JoinHer, we bring you a new series of four 2-hour sessions on Inclusion, Equity & Equality.
Join us over the four sessions to explore and learn new and creative ways to increase inclusion in your volunteer projects or volunteer team.
The other sessions in this Inclusion series are:
PROMOTION:  Book on all four Inclusion courses in September, October & November and get a free place on any volunteer management course of your choice (to be used within December 2022-March 2023)*.
We also have a series of Diversity courses available that compliment these inclusion sessions.  Just search 'diversity' on our website here for the latest courses available.
Joining information will be sent out the day before the session.
Click here for instructions on how to create a Training Account.
You can also view the Training FAQ's here.
*The free course must be a volunteer management course and is NOT available for any safeguarding courses.  The free course must be one in the current training calendar and taken before March 2023.  To avail of this offer, just book on all four Inclusion courses in September, October & November 2022 via our website then email Deborah.Kyburz@volunteernow.co.uk with your choice of FREE volunteer management course.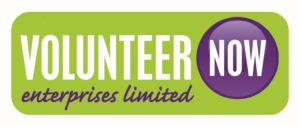 Cancellation Policy
Login
Already have an account?
Fill in your username and password below to login:
Register
Signup to enrol in our training events!
Create your acount in less than a minute:
Enquire About This Course