Search For Volunteering Opportunities
Supporting The Wellbeing Of Your Volunteers Workshop
Search for Courses Available
Supporting The Wellbeing Of Your Volunteers Workshop
We are hearing from volunteer involving organisations and from volunteers that their mental health has sometimes suffered due to their volunteering roles during COVID.
Volunteer Now would like to support volunteer managers and volunteers to learn how to manage their mental health and overall sense of wellbeing.
We are offering free workshops to organisations and volunteers where you can learn how to use practical tools such as the Wellness Action Plan (WAP) to help you take ownership of your own mental health and support your volunteers to do the same.
These workshops will be delivered between November 2021 and January 2022 across the Belfast, Southern, Western and South Eastern Health Trust areas and are open to all volunteer involving organisations and volunteers.
If you manage and support volunteers and would like to learn how to support their wellbeing whilst volunteering, or you are a volunteer who's found your role challenging over the last year please get in touch!  Contact us on 028 9023 2020 or at sandra.faulkner@volunteernow.co.uk to find out more and register!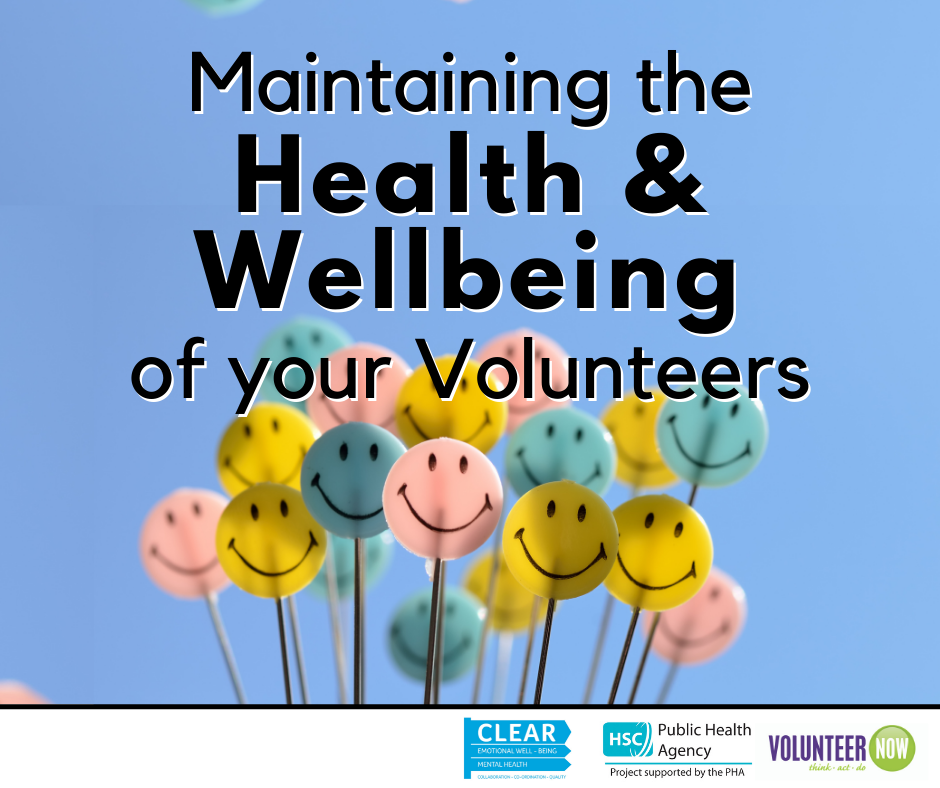 Cancellation Policy
Login
Already have an account?
Fill in your username and password below to login:
Register
Signup to enrol in our training events!
Create your acount in less than a minute:
Enquire About This Course