Search For Volunteering Opportunities
Diversity, Equity & Equality Session 4: Invest Together Yearly
Search for Volunteering Opportunities
New opportunities added daily. Powered by Be Collective.->
Diversity, Equity & Equality Session 4: Invest Together Yearly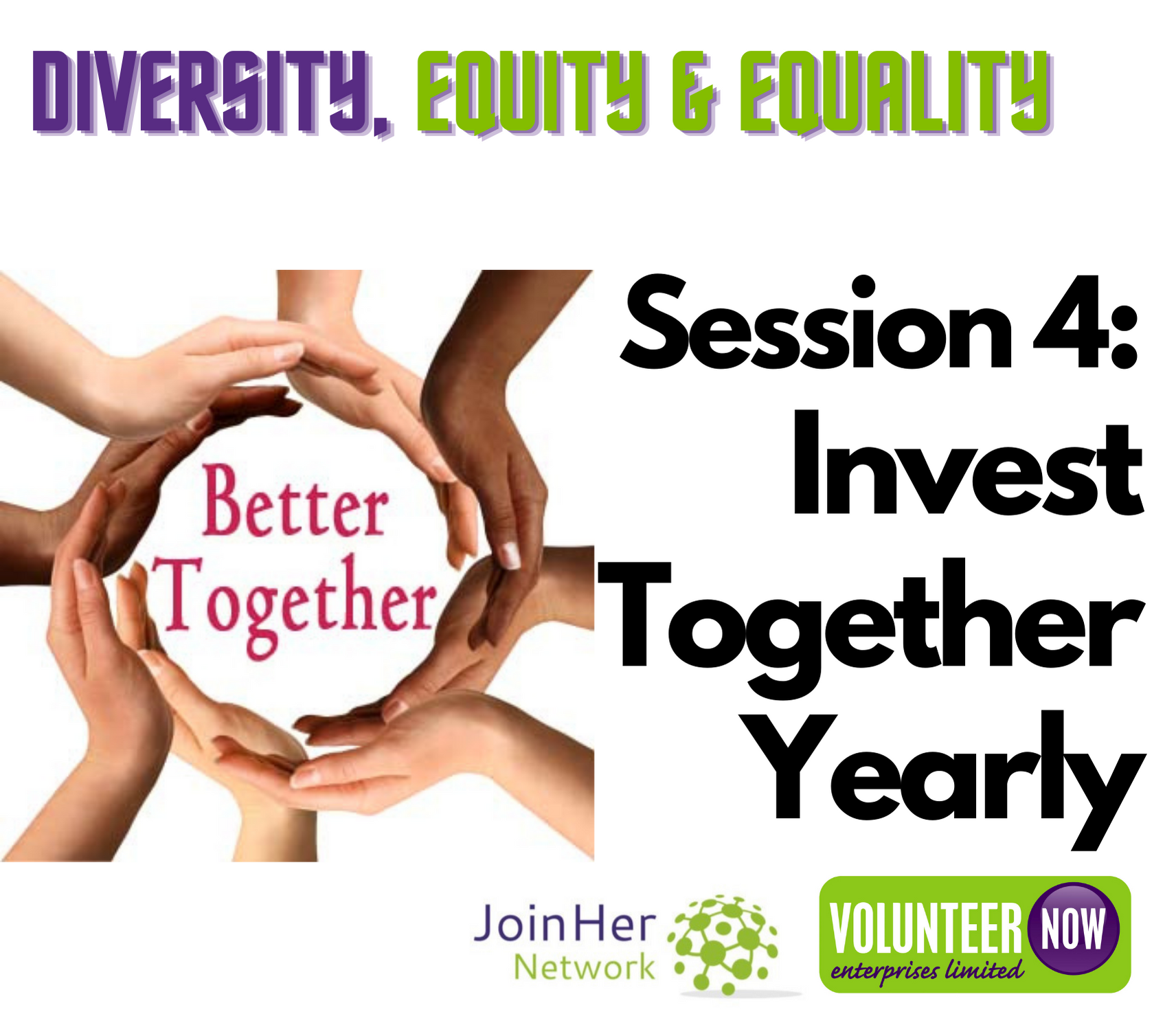 This last session in a series of four, is all about practical steps to change your organisation.  You can still attend this session even if you did not attend the other three.
The make up of organisational culture is changing to be more reflective of the diverse range of individuals, transferable skills and backgrounds.  How prepared is your organisation and what strategies do you have in place to nurture diversity?
Join us, in partnership with JoinHer, for this session on Tuesday 7 June 2022 at 10am-12pm.  Book your place here.