Search For Volunteering Opportunities
FREE Capacity Building Training Courses in Belfast City Council Area
Search for Volunteering Opportunities
New opportunities added daily. Powered by Be Collective.->
FREE Capacity Building Training Courses in Belfast City Council Area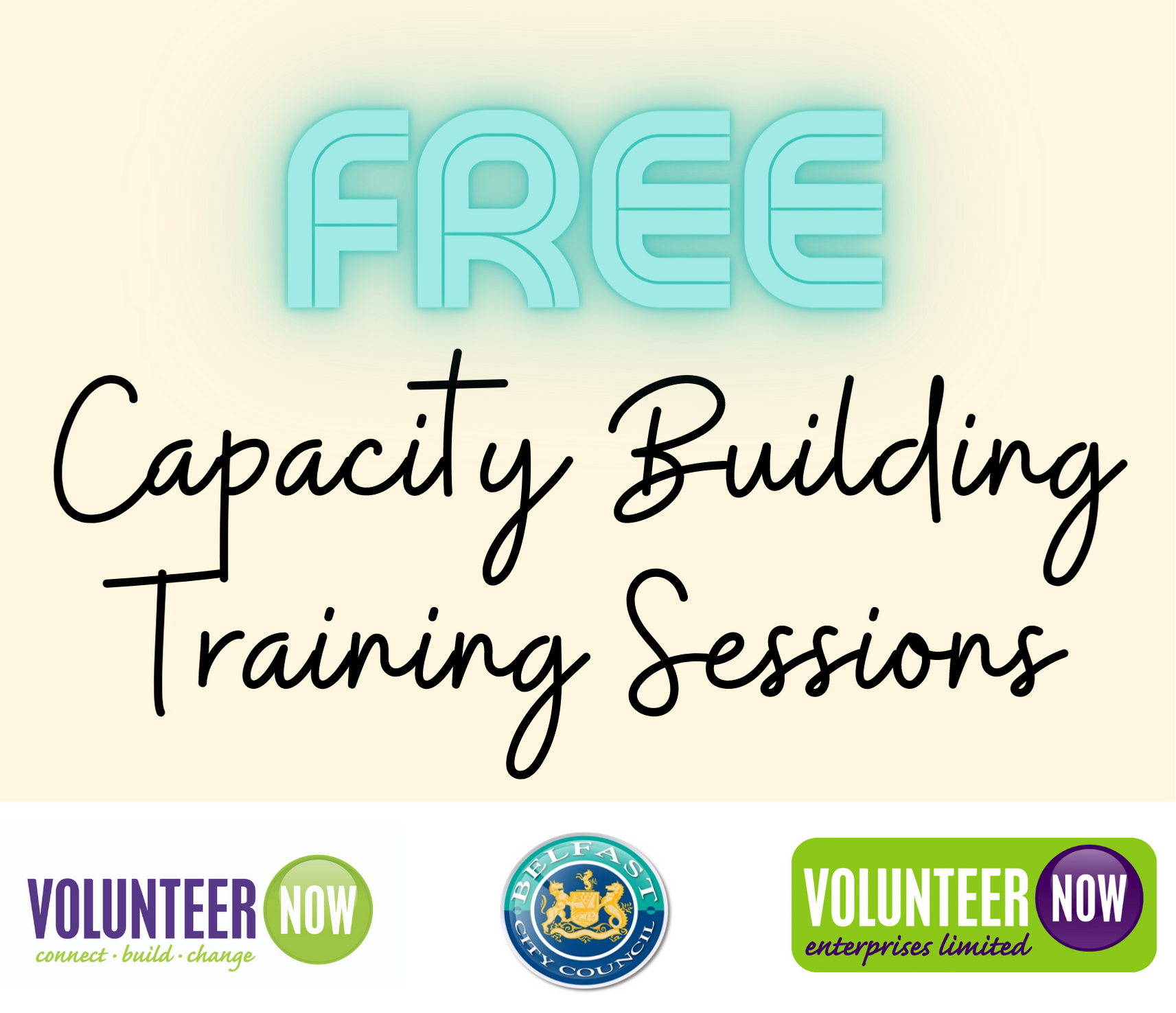 Volunteer Now are delivering a range of FREE capacity building training courses to groups based in the Belfast City Council area.  All workshops will be online via Zoom.
---
Leading The Way – Governance
This session is aimed at both current committee members, as well as those who are seeking to join a committee for the first time.  By the end of this session, participants will gain an introduction to:
The Code of Good Governance
The DIY Committee Guide
Roles and responsibilities of Trustees
Building skills in the Committee
Support for Staff and Volunteers
Risk management
Safeguarding
Dates:  5 October or 1 November 2021
Times:  10am-12pm
---
Managing Change
Managing change is now a guaranteed part of any manager's job.  Whether you are managing change at a day to day operational level or implementing it at a strategic level—change needs managed.  This master class looks at the theory of managing change and how to put it into practice in such a way to keep volunteers motivated.  Using case studies and own examples, participants will start to plan for managing change in their own organisation.  By the end of this session, participants will be able to:
Demonstrate an understanding of the change process in organisations
Outline the characteristics of good leadership
Dates:  18 October or 8 November 2021
Times:  10am-12pm
---
Risk Management
This session will explore why we need to assess risk when developing volunteer roles and how volunteer managers can implement this process within their volunteer programme.
Dates:  25 October 2021 (10am-12pm) or 17 November 2021 (9.30am-11.30am)
---
Programme & Project Planning
By the end of this session, participants will be able to understand:
Calendar planning document
Risk assessments
Developing a vision for your programme or project
How to put your team together
Creating an event budget
Choosing your venue and date
Identifying and engaging partners and sponsors
Developing your programme or project branding
Developing and deploying your marketing campaign
Dates:  28 October 2021 (10am-12pm), 18 November 2021 (2pm-4pm) or 7 December 2021 (2pm-4pm)
---
Digital Inclusion
This session is about working with communities to address issues of opportunity, access, knowledge and skill in relation to using technology, and in particular, the internet.
Date:  13 December 2021
Time:  10am-12pm
---
Sign up for any of the sessions now now by emailing deborah.kyburz@volunteernow.co.uk.