Search For Volunteering Opportunities
Give Volunteering a Go in 2023!
Search for Volunteering Opportunities
New opportunities added daily. Powered by Be Collective.->
Give Volunteering a Go in 2023!
Need some ideas?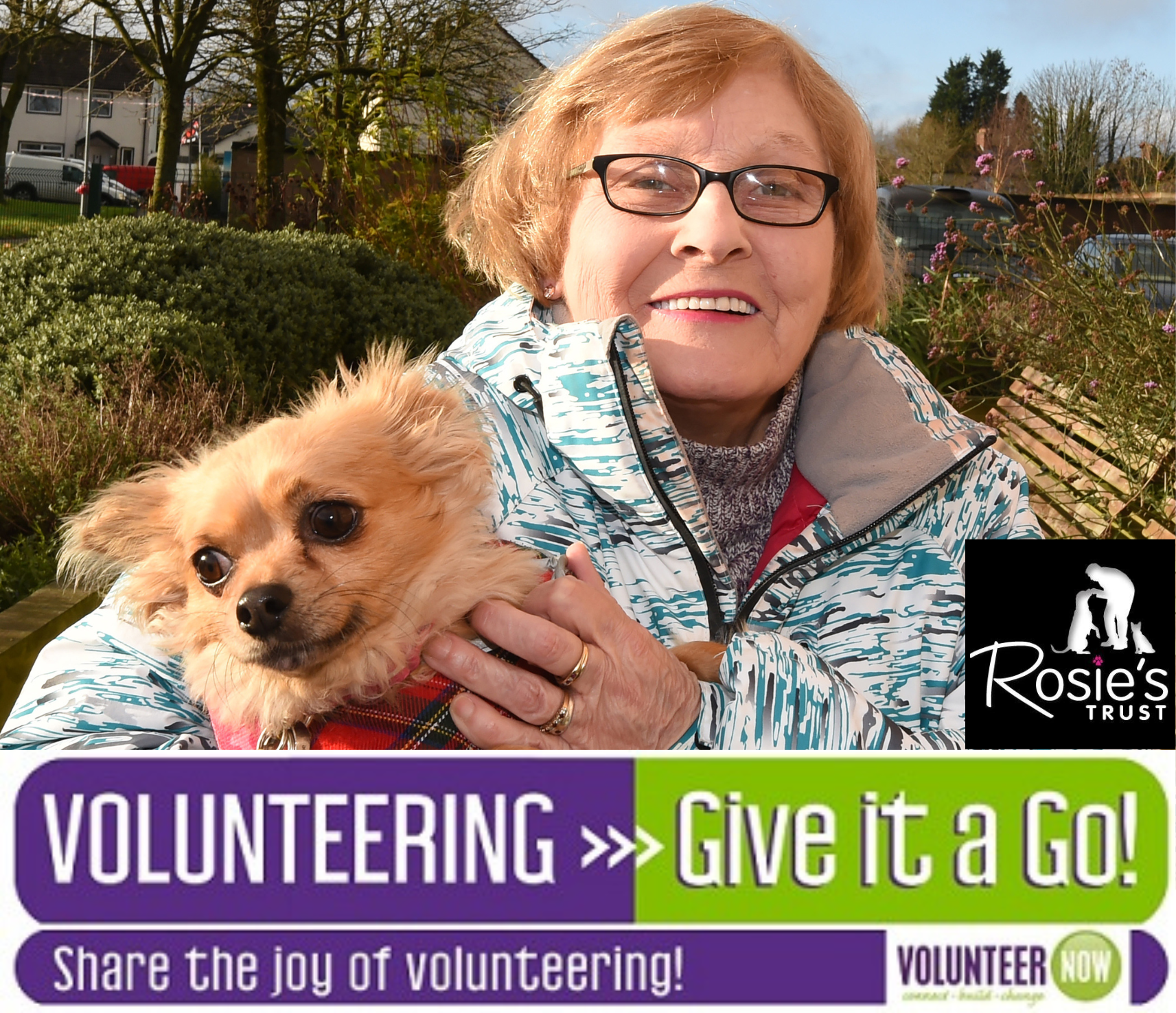 January is National Dog Walking Month and Volunteer Now promotes and supports a wide range of charities who support animals and their owners.  Rosie's Trust is Northern Irelands only charity dedicated to helping cancer patients, the terminally ill and older people with a disability hold onto their pets when they need them most.
As heart-breaking as this is people requiring cancer treatment in NI are holding off because they are afraid that they will have to let their pet go; the terminally ill are experiencing a lower quality and more stressful end of life while many older people in our communities are needlessly living alone because they are either struggling to look after their pet or have made the devastating decision to give them up.
Thanks to Rosie's Trust's amazing network of volunteers, they are able to support people with looking after their pets in their own homes for as long as they need.  Their volunteers walk, play, and help with feeding, vets or groomer visits.  Basically, they bridge the gap between what the owner can do and what the pet needs.  If the owner needs a hospital or hospice stay, they have a team of foster carers who will welcome the pets into their own homes and if required we can assist with rehoming.
The relationship their beneficiaries have with their pets is so crucial – they are their companionship, their source of joy, their reason for getting up in the morning, their protectors, and their lifelines.  The bond is so fulfilling, and we are honoured to get to help protect it.
"Rosie's Trust is a lifeline to me and Flossy. I would never have been able to manage and would probably have had to give her away. I have a lot of health problems and couldn't manage without the lovely people at Rosie's Trust."  Margaret, Beneficiary.
If you are interested in making a difference to Rosie's Trust or Guide Dogs – 2 of our dog specific charities, please check out our website: www.volunteernow.co.uk and put 'dogs' or 'animals' in the search bar.