HOPE HACK : BELFAST 7th August 2021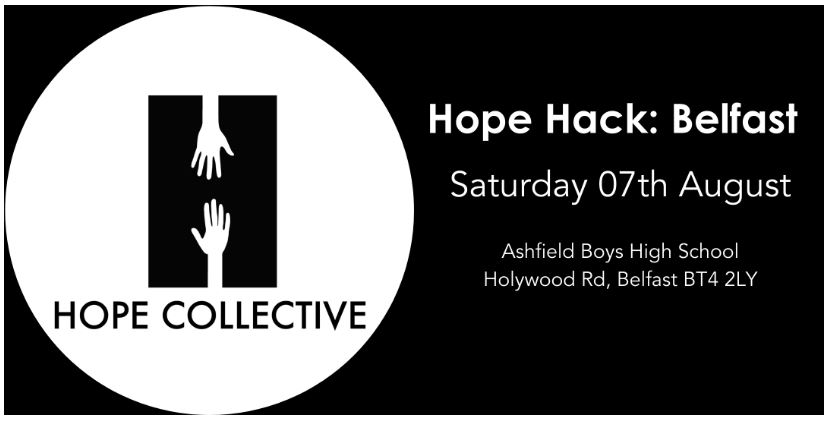 HOPE HACK : BELFAST
7th August 2021
Ashfield Boys High School, Holywood Rd, Belfast BT4 2LY
The Hope Collective invites youth organisations from across Belfast to register young people aged 14 – 25 to attend a unique event that explores the theme of racism and division through the eyes of young people.
The day will include presentations from young people and influencers, facilitated workshops to explore key themes, issues and solutions as seen by young people, and the opportunity to provide feedback and question decision makers.
Hope Hack Belfast is the second in a series of 5 events (with London, Manchester, Glasgow and Cardiff) that will inform a youth led report that will be delivered to both Westminster and the devolved assemblies to amplify the voice of young people and the issues that impact on their lives, wellbeing and safety.
We invite you to register your young people here – and places are limited so please do ensure those who register attend on the day:
About the Hope Collective: Formed initially to mark the 20th Anniversary of the death of school boy Damilola Taylor, the Hope Collective is a range of leading cross sector organisations, with aligned values and a shared passion for working together in a spirit of unity to create real change for young people and communities across the UK.
For more info on the Hope Collective please contact kayleigh.wainwright@ukyouth.org