Search For Volunteering Opportunities
Inclusion & Diversity Session 4
Search for Volunteering Opportunities
New opportunities added daily. Powered by Be Collective.->
Inclusion & Diversity Session 4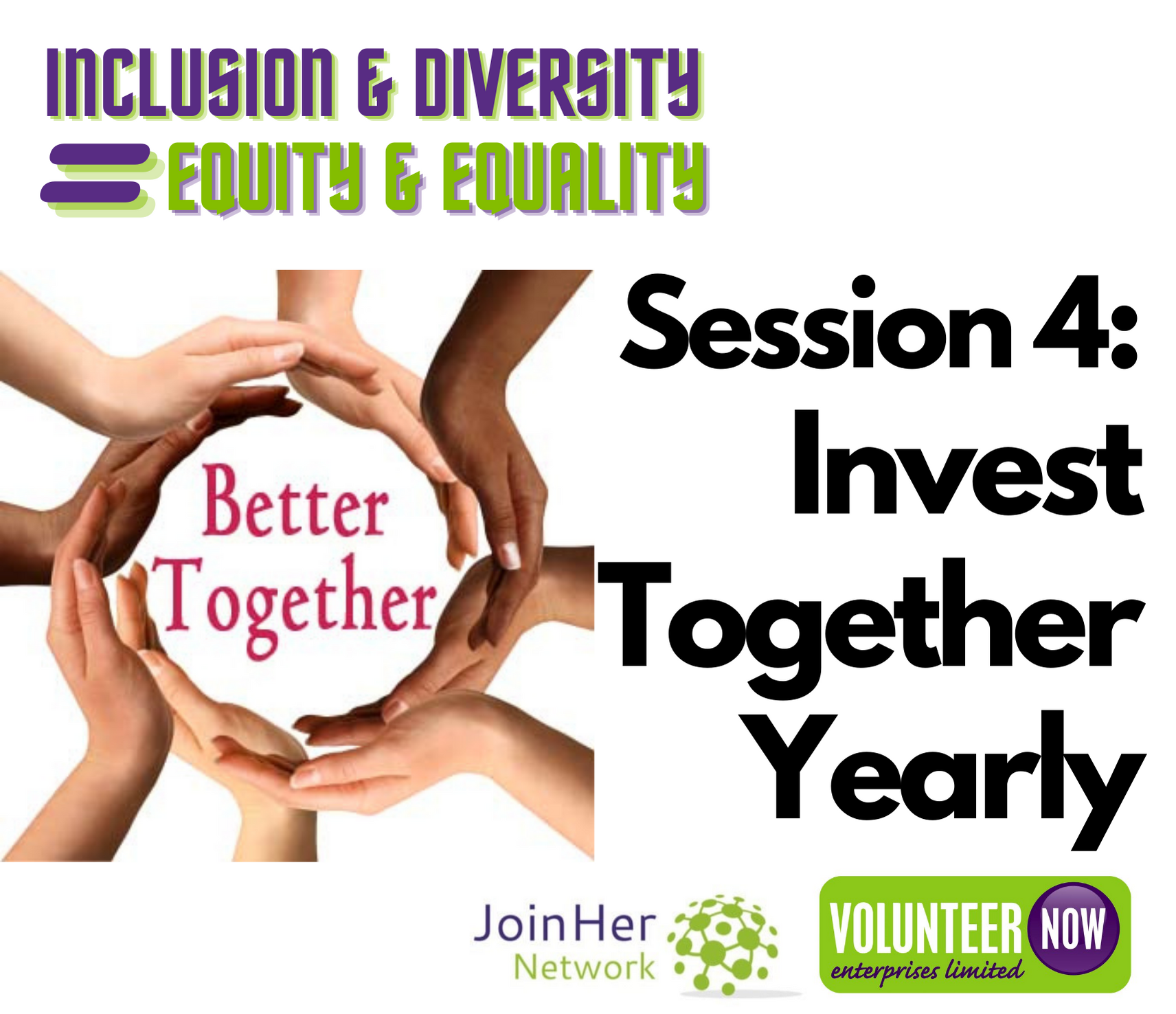 Volunteer Now Enterprises Ltd, in partnership with JoinHer, bring you the last session in a series of four 2-hour sessions on Inclusion, Diversity, Equity & Equality.
The fourth and final session is on Tuesday 7 December 2021 at 10am-12pm and is titled:
Investing Together Yearly: Practical Steps to Change Your Organisation
Join us as we explore and learn new and creative ways to increase inclusion in your volunteer project and/or volunteer team.  You can book your place here.