Independent Community Observers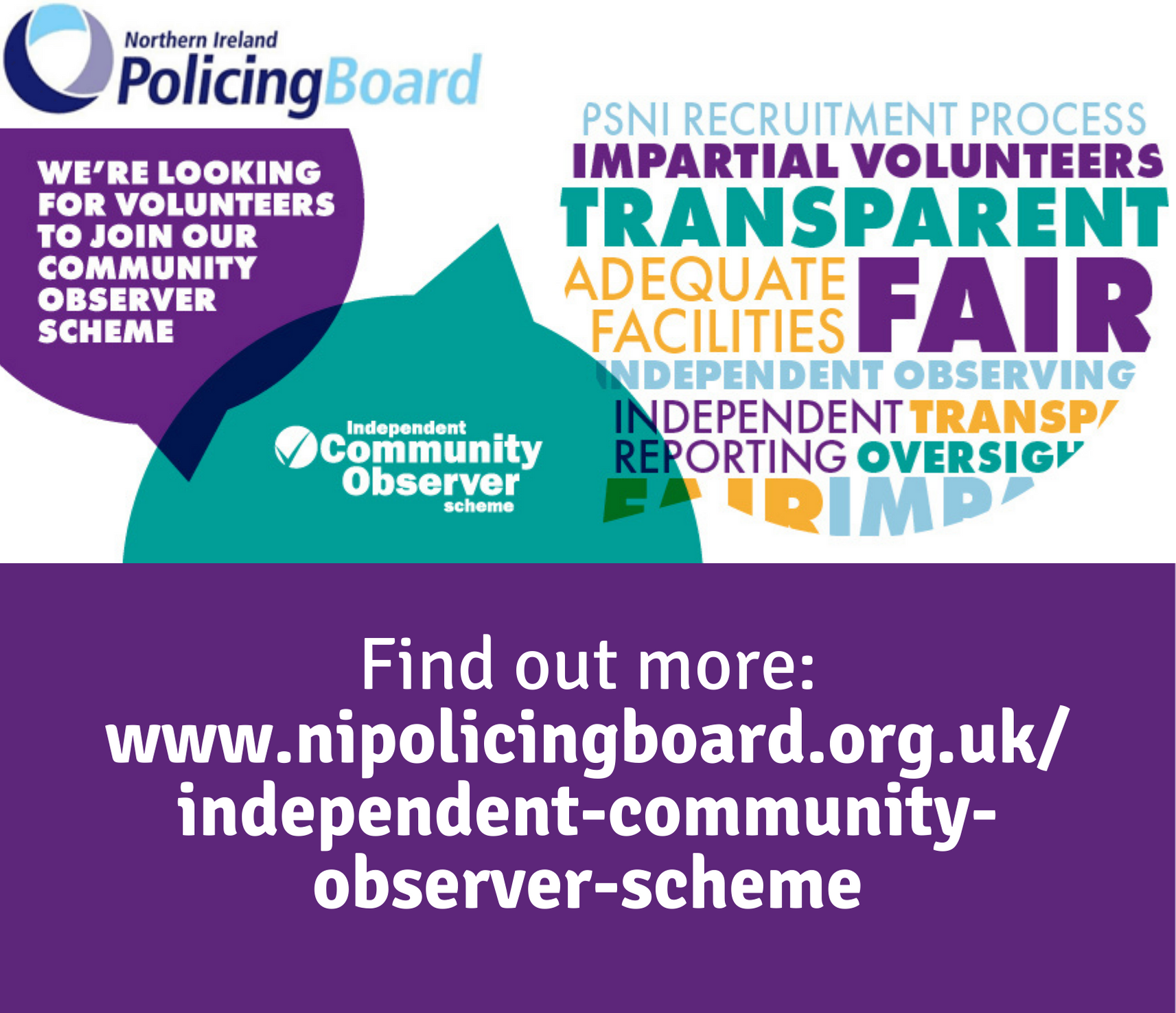 The Northern Ireland Policing Board has launched a campaign to recruit new Independent Community Observers (ICOs).  ICOs are volunteers who play an important part in helping to monitor key aspects of the PSNI recruitment process for Police Constables.  They ensure that the same procedures are applied to all candidates and that facilities and arrangements are adequate.
The application process closes on Wednesday 31 March 2021 and more information can also be found on the Board's website through the following link: https://www.nipolicingboard.org.uk/independent-custody-visiting-scheme.