Nominations closing soon for 2021 Mayor's Community Awards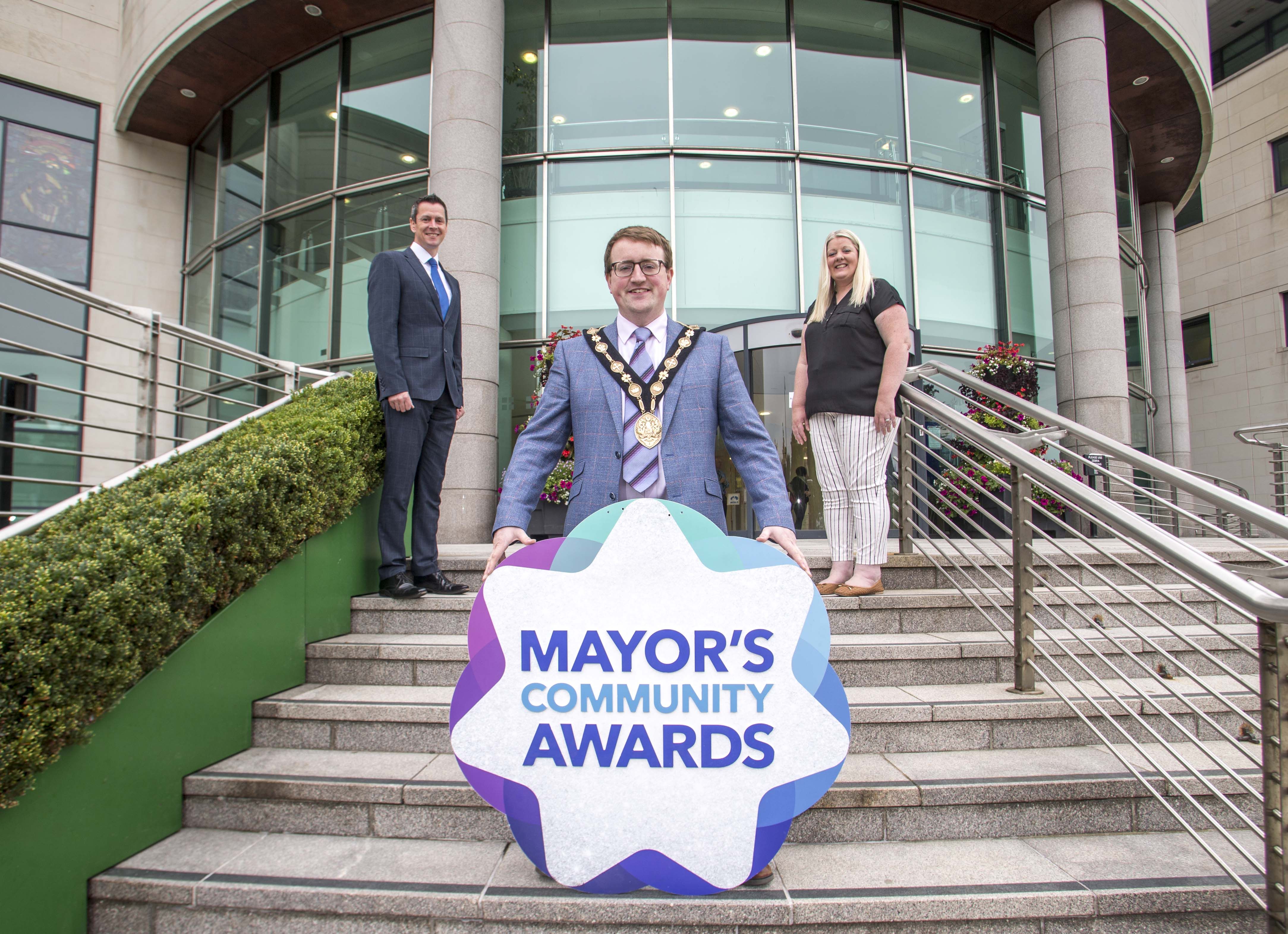 Nominate Your Community Heroes in the 2021 Mayor's Community Awards
Mayor of Lisburn & Castlereagh City Council, Councillor Nicholas Trimble is calling for nominations to the 2021 Mayor's Community Awards. These awards acknowledge the outstanding contribution and commitment of groups or individuals across the council area.
We want you to nominate your worthy local individual or group to say 'Thank You'. The eight award categories up for grabs are: Brian McDowell Volunteer of the Year Award, Good Samaritan Award, Inspiring Young Hero Award, Pillar Through the Pandemic Award, Building Bridges Together Award, Community Group of the Year Award, Making a Difference Award, and The Mayor's Choice Award.
Mayor Trimble, speaking about the awards said: "Each year it is important to publicly recognise the valuable work of volunteers, paid workers and community-based organisations across our communities. This year, it is essential we capture the outstanding work undertaken in communities across Lisburn Castlereagh during the COVID-19 pandemic. We can accomplish this through nominations to the 'Pillar Through the Pandemic Award'.
"I would like to commend all our communities for the outstanding work they have accomplished to assist the vulnerable during the pandemic. You added to your usual programme of activities to ensure everyone felt supported. You have created positive outcomes for residents of all ages.
"These awards deliver a strong message about the value of helping others and how it helps to strengthen the Lisburn Castlereagh area. Past nominations have included programmes, activities and events to connect residents and communities, reinforce community spirit and create a more cohesive and inclusive society for everyone.
"Please nominate those individuals, groups or organisations you feel go that extra mile to help others. Don't delay, nominate today so we can recognise their efforts. I thank our community and voluntary sectors for their work and wish all nominees every success."
Nominations will close on Friday 23rd October at 4.00pm. Please note that self-nominations will not be accepted.
The judging panel will comprise of representatives from Lisburn & Castlereagh City Council, Volunteer Now, the Education Authority, and the South Eastern Health & Social Care Trust.
Visit the council's website: www.lisburncastlereagh.gov.uk/mca2021 for further details on the categories and to download a nomination form.