QAVS Congratulations!
Congratulations to The Conservation Volunteer NI who were presented with their Queen's Award for Voluntary  Service Award yesterday!  They were presented the Award by the Lord Lieutenant for Belfast, Fionnuala Jay-O'Boyle CBE.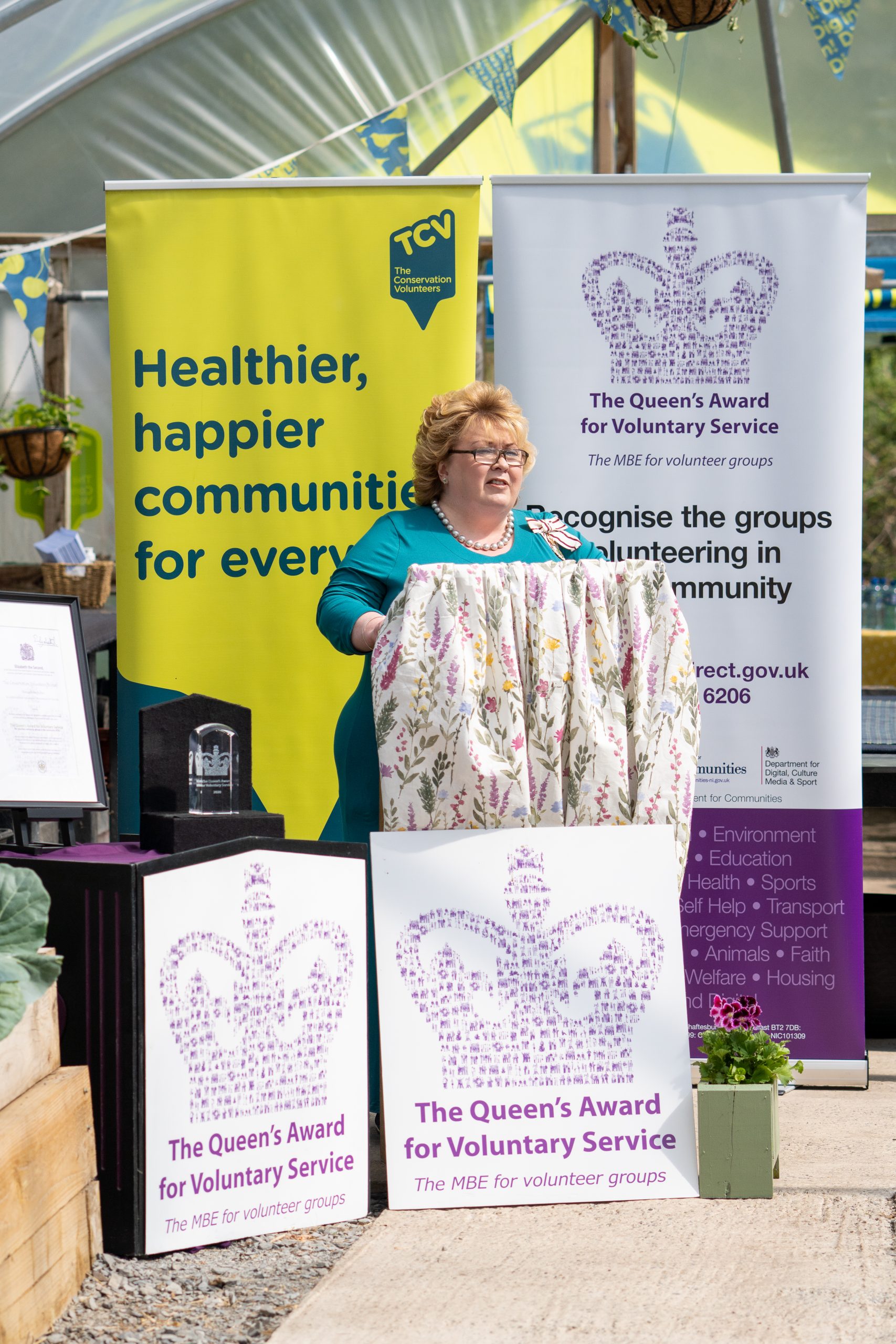 The prestigious award is given for exceptional volunteer activity that is making an impact in the community.  It is the highest civil Award given to local volunteer groups across the UK to recognise outstanding work done in their own communities.  It is the MBE for volunteer groups.  Any group doing volunteer work that provides a social, economic or environmental service to the local community can be nominated for the Award.
If you would like to find out more about The Queen's Award for Voluntary Service, join us at our next VOLT Session on Thursday 3 June 2021 at 2-3pm where you can hear more about the Award, the nomination process and hear from those involved in promoting the Award and from others who have been through the process.
Alternatively, you can contact Sandra Adair who has recently been appointed the NI Representative for The Queen's Award for Voluntary Service and can be contacted at qavs-ni@adairi.plus.com.