Sharing the Love this Loneliness Awareness Week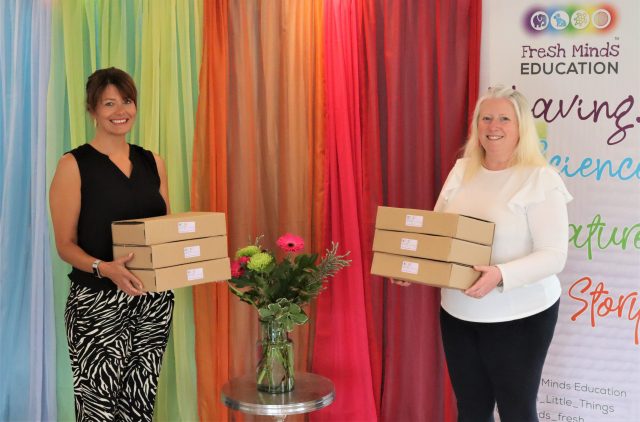 Positive Emotional Wellbeing Boxes filled with 7 days of fun activities and resources, are helping make a difference to some of the most vulnerable young people across Mid and East Antrim during Loneliness Awareness Week.
The boxes, made by locally based company Fresh Minds Education, an innovate social enterprise who develop emotional wellbeing resources, products and evidence-based training programmes & workshops.  As specialists in Creative & Therapeutic Education they bring innovative, evidenced based and trauma informed mental health & resilience interventions directly to;  Parents, Teachers and Children  For further information please contact Aine Wallace:  aine@freshmindseducation.com
These boxes have been distributed by Mid and East Antrim Loneliness Network to those aged between 14 and 25; while older people in the community have taken delivery of Quick Salad Growing kits, in the hope that they will 'cultivate while they isolate' during the Coronavirus crisis.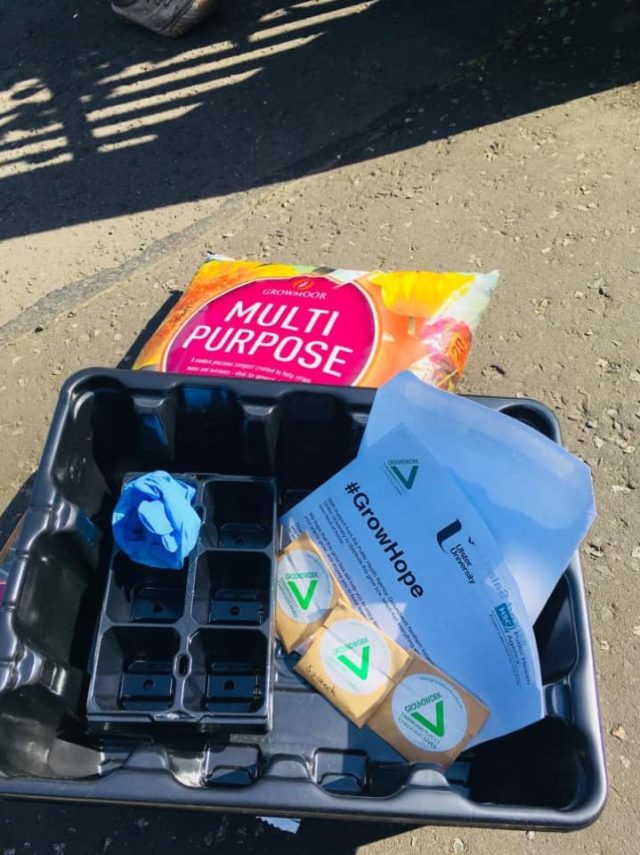 Both initiatives are being funded by the Northern Health and Social Care Trust, the Mid and East Antrim Loneliness Network and CYPSP and are part of a campaign to break the stigmas attached to loneliness and encourage people to speak openly about how they are feeling.
Loneliness Awareness Week, launched by the Marmalade Trust, saw 800 events taking place across the UK last year, while online conversations about loneliness were taking place every 5 seconds.
The organisation also worked in partnership to launch the government's #LetsTalkLoneliness campaign.
Mid and East Antrim Loneliness Network was established in December 2019 and brings together the Council and the Northern Health and Social Care Trust, alongside others in the statutory, voluntary and community sectors, to raise awareness of loneliness, share best practice and learning on ways to prevent and address the issue, and encouraging championing of tackling loneliness in the borough.
Mayor of Mid and East Antrim, Cllr Peter Johnston, said:
"Research from the Mental Health Foundation suggests 4 out of 10 young people have felt lonely due to the Covid 19 restrictions, and indeed feeling isolated is something which can impact people of all ages and all walks of life.

"During these uncertain times, the topic of loneliness is, thankfully, one that most people are aware of, and it is good to see that there is more discussion taking place throughout society.

"The initiative being undertaken here will hopefully help connect our community even though we are still facing restrictions on our day to day lives."
Marjorie Hawkins, Chairperson of the Mid and East Antrim Loneliness Network, said:
"Loneliness is a major issue in society and has been particularly prevalent during the Covid-19 lockdown. It is vital that as a community we work together to address this issue, reaching into communities to help those who may be suffering from isolation and loneliness.

"As Chair of the Mid and East Antrim Loneliness Network I am delighted to see the distribution of the mental health boxes and the quick salad growing kits in the borough.

"This is a practical attempt to reach out to the most vulnerable in our community through a collaborative approach. We can achieve so much more when we come together to make sure no one feels forgotten during the Covid 19 pandemic and beyond."
Hugh Nelson from the Northern Health and Social Care Trust, added:
"Loneliness can affect anyone from teenagers and young adults, new parents, carers and recently bereaved, to students, older people and those with disabilities.

"During Covid-19 the lockdown restrictions have exacerbated this issue for everyone, not least our young people and older people.

"Through these packs we are reaching out to our community during this difficult time to reassure them they are not alone and we are in this together."