Views From Some 2020 VOLT Sessions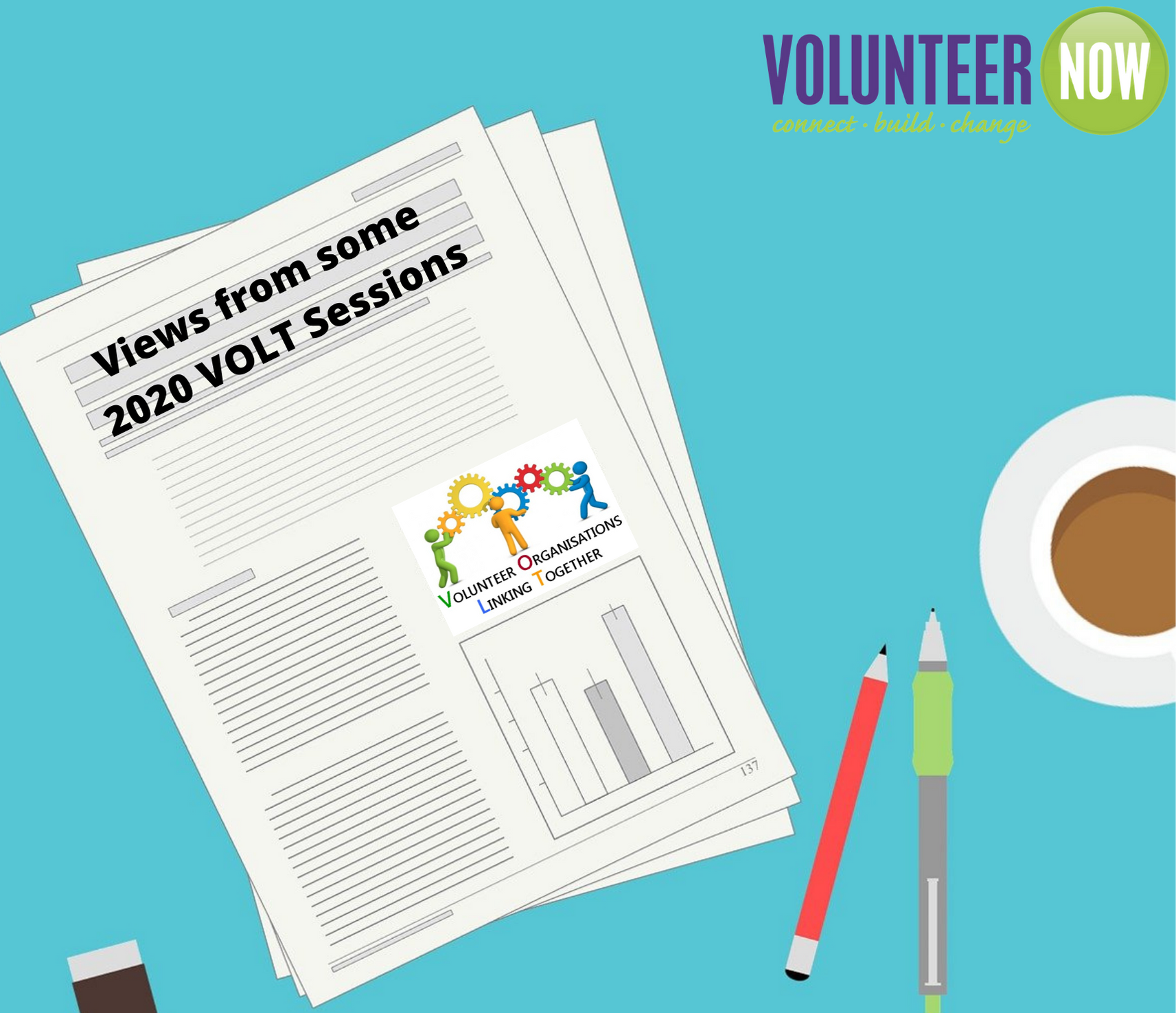 Last year, three of our VOLT (Volunteer Organisations Linking Together) sessions delved into a report for Government called "Levelling up our Communities: proposals for a new social covenant* (Danny Kruger MP Sept 20).  The report was Danny Kruger MP's response to a request from the Prime Minister to consider ways of sustaining the community spirit demonstrated during lockdown, into the recovery phase and beyond. Kruger based his proposals on the premise that the experience of the recent crisis – the willingness of local people to step forward and collaborate, the flexibility shown by public services and the social commitment of businesses, never mind the development of digital solutions – shows what is possible. 67 volunteer involving organisations joined us across three sessions to explore three of the proposals which Volunteer Now had identified as having the potential to impact volunteers or volunteering.
A summary of the views and comments expressed can be found here.