Volunteer Now's new volunteer management system – Coming Soon!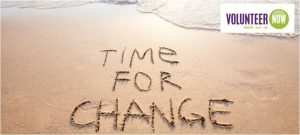 Volunteer Now are moving to a new volunteer management system, Be Collective.
Organisations currently registered with Volunteer Now have the facility to promote their volunteering opportunities on www.volunteernow.co.uk.   This new system will provide each of our member organisations with an opportunity to promote opportunities, access to real time reporting and data as well as end to end volunteer management tools.  We believe this change will enable our partners to easily manage their volunteering opportunities and ensure a positive experience for everyone involved in the volunteering process.
Our new system will go 'live' on January 6th 2020 so keep your eye on our Facebook page and Twitter for updates! If your organisation has received an invitation from Volunteer Now to join the new system, please ensure you respond.  If you are a registered organisation with Volunteer Now and have not received an email please let us know.
---
If you need any further information, or if you would like to put your name down for a training session on the new system, please contact Jamie Greer at Volunteer Now on 028 9023 2020 / jamie.greer@volunteernow.co.uk