Search For Volunteering Opportunities
Volunteering opportunities with National Trust – Giant's Causeway & Carrick-A-Rede
Search for Volunteering Opportunities
New opportunities added daily. Powered by Be Collective.->
Volunteering opportunities with National Trust – Giant's Causeway & Carrick-A-Rede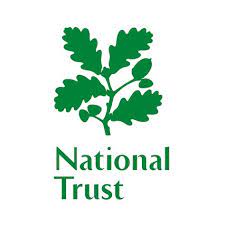 Each year volunteers join National Trust in caring for the Giant's Causeway.  There are plenty of roles that are rewarding and help to look after this nationally important place.  Find out how you can volunteer and help others to enjoy this UNESCO World Heritage site (click the link to find out more and to register)…
→ Events: Giant Characters: dress up in the character costumes, attend events with the rest of the team, interact with the public, swap roles as character/minder, and generally have a great experience! Their next outing will be the Salmon & Whiskey Festival in Bushmills on Sunday 8th October.
→ Welcome Ambassador: create a positive first impression with a warm welcome; helping all visitors get all they need from their visit.
→ Day Makers: chatting to visitors in the Visitor Centre about the exhibits, taking a walk out down to the stones and chatting with folk along the way, and there are also opportunities to help out at events if that appeals
→ Wellbeing Walk Volunteers: support setting up and delivering walks across our beautiful coast and countryside around the Giant's Causeway
→ Coast & Countryside Volunteer: help look after, improve and protect special outdoor places so that nature and wildlife can thrive and everyone can enjoy Giant's Causeway
→ Pollinator Survey Support:  help conduct bee, butterfly and/or pollinating insect surveys and submit the monitoring forms provided
→ Events & Activity Support: There's nothing like a fun day out, and events support volunteers help us to make them happen at the Giant's Causeway, Carrick-a-Rede Rope Bridge and in the surrounding communities!