Worthy Charity Boards Recognised for Good Leadership, Governance and Commitment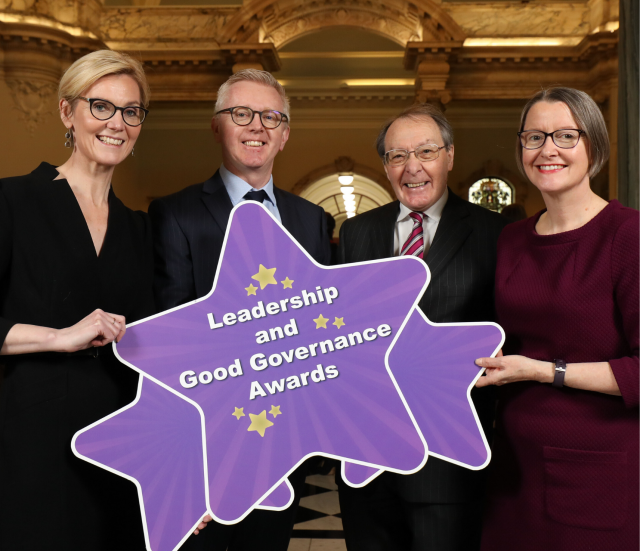 The Leadership and Good Governance Awards, organised by VSB Foundation in partnership with CO3, Investec and Volunteer Now celebrate voluntary organisations which are working hard to improve their governance.
At the Awards Ceremony in  Belfast City Hall, Denise Hayward, Chief Executive, Volunteer Now said:
"Congratulations to all three organisations on winning this year's Leadership and Good Governance Awards within their categories: Action Cancer (Large Organisation), Leprosy Mission (Medium Organisation) and Thrive Audience Development (Small Organisation).  It is great to see organisations recognising the need for Leadership and Good Governance in delivering high quality services.   Good governance underpins all we do in Charities in Northern Ireland so well done to all the nominees."
Nora Smith, CEO, CO3 commented
"The Governance and Leadership Awards have substantially grown in profile.  It is the perfect platform to recognise and reward leadership and good governance at Board level.  We all know that charity governance makes a huge difference and by sharing examples of truly inspirational boards through these Awards it is fantastic recognition of their leadership, commitment and hard work.  By shining a spotlight on the best of the sector, we can demonstrate how effective governance can transform a charity and even more of the lives of its beneficiaries."
To find out more on Good Governance, please see www.diycommitteeguide.org.