Would you like to be part of something huge and make a difference?
Volunteer Now are currently involved, along with British Red Cross and Ulster GAA, in the recruitment of volunteers in the role of a Meeter & Greeter to support the roll-out of the COVID-19 vaccination programme across Northern Ireland.  This role is an opportunity to help support our community against a pandemic that is affecting everyone.  We are working to support the roll out of mass vaccinations that started since January.   The number of volunteers requested will vary at times depending on the levels of supply and demand of the vaccine.  By volunteering you will play a crucial part in transforming our current way of life and returning the world to a safer place.
Have a look at what one of our volunteers has to say about his experience: https://www.bbc.co.uk/news/uk-northern-ireland-56012279
If you would like to help out, we are currently recruiting volunteers for the Ballymena, Derry/L'Derry and Craigavon Vaccination Centres.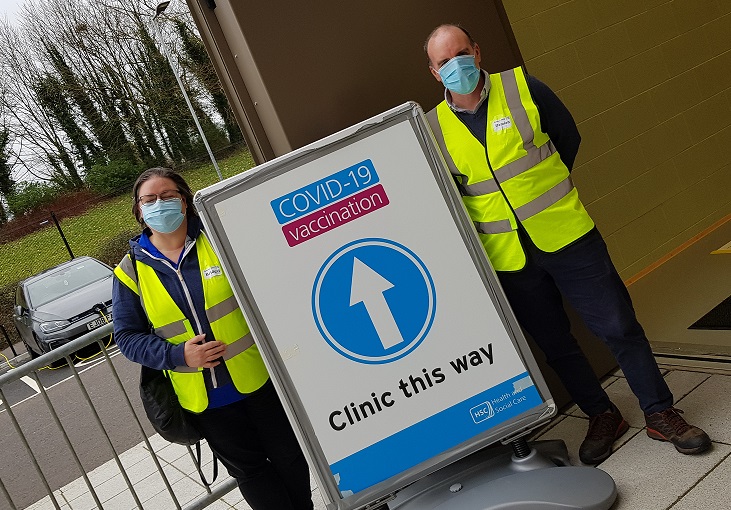 For more information on the role and who can apply, have a look at the Volunteer Role Description and FAQ's.
If you think this role is for you please register your interest by filling in a short application form HERE (if needed, here's a guide on how to set up your profile)
The deadline for applications is Thursday 25th February 2021.