Search For Volunteering Opportunities
Safe Communication Online with Children and Young People Webinar
Search for Courses Available
Safe Communication Online with Children and Young People Webinar
Are you communicating with children and young people online through your work or volunteering? This session will look at the safeguarding issues your organisation needs to consider. There will be a short presentation followed by a Q & A session.
Joining instructions will be sent out the day before the Webinar.
Click here for instructions on how to create a Training Account.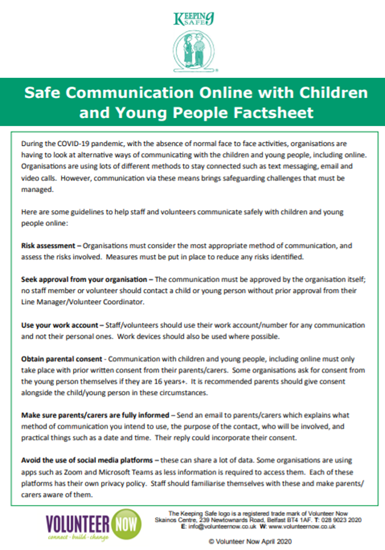 Cancellation Policy
Login
Already have an account?
Fill in your username and password below to login:
Register
Signup to enrol in our training events!
Create your acount in less than a minute:
Enquire About This Course