Search For Volunteering Opportunities
Search for Volunteering Opportunities
New opportunities added daily. Powered by Be Collective.->
Volunteers' Week 2023 – Celebrate and Inspire
Volunteers' Week 2023 takes place 1-7 June and Volunteer Now is calling on communities and businesses to give volunteering a go and be the change that we want to see as it gears up for this year's Volunteer's Week festivities.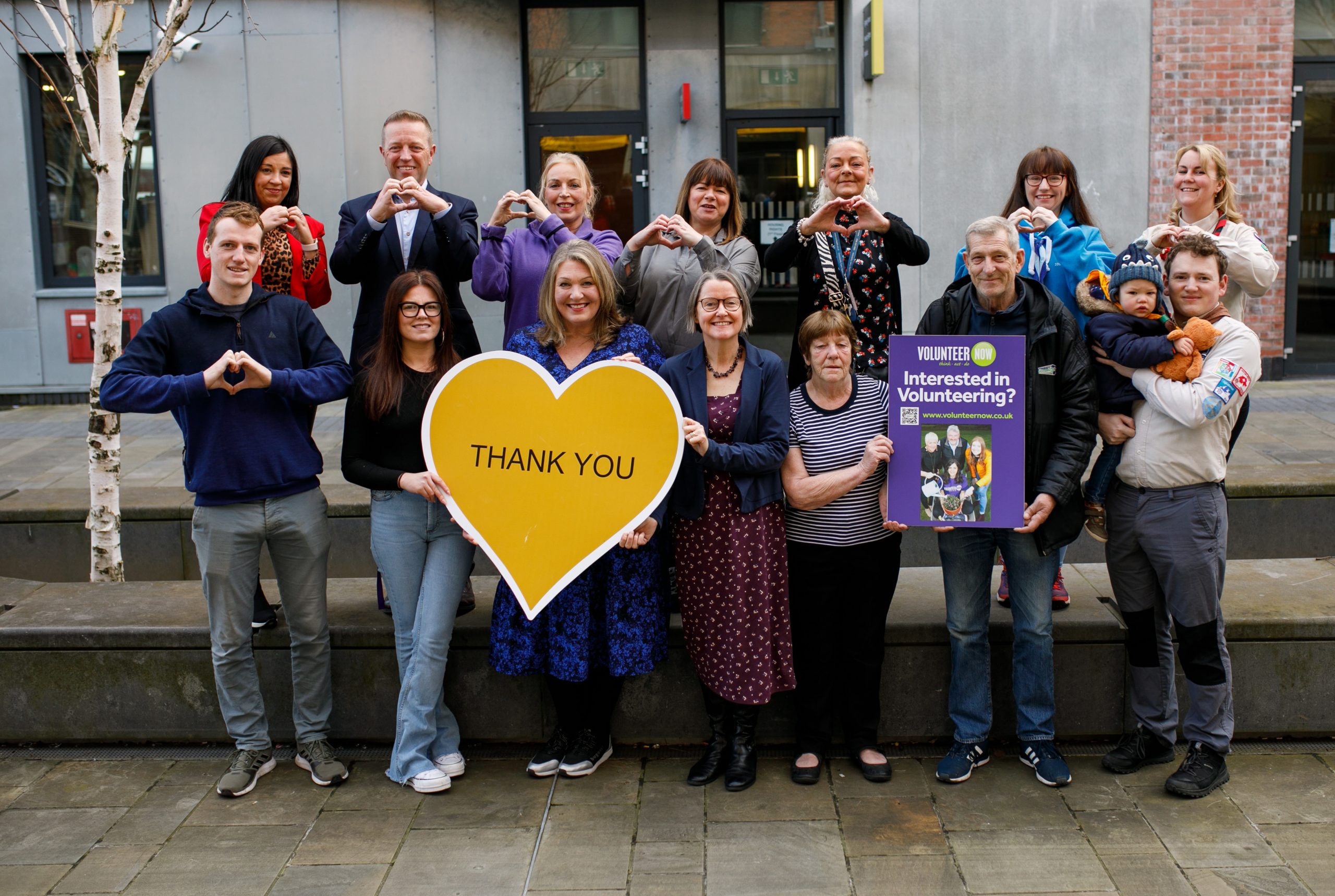 Now in its 39th year, Volunteers' Week is an annual event which sees charities, voluntary groups, social organisations, and volunteers themselves come together to recognise the incredible impact that volunteering has in communities around the UK.
With the theme set for this year's week-long celebration – 'Celebrate and Inspire' – volunteer organisations across the UK will aim to highlight diversity in volunteering and demonstrate the many ways everyone can get involved with volunteering.
Each year, the annual celebrations recognise and reward the work and efforts of volunteers who are active at the heart of every community, whilst acknowledging their important contribution to our local communities, the voluntary sector and society as a whole.
As with previous years, hundreds of events, both online and in-person, will take place across the UK and Northern Ireland to celebrate Volunteers' Week and the huge range of ways in which volunteers give their time.  From volunteer recruitment events to open days, celebrations to recognition events, there are many ways for everyone to take part and come together for this year's campaign.
Ahead of the celebrations, Volunteer Now, the lead organisation for volunteering in Northern Ireland, is calling out for new volunteer recruits and encouraging everyone to give volunteering a go this spring.
Denise Hayward, Chief Executive at Volunteer Now commented:
"Volunteers have continued to give so much time, energy, commitment and skills to the communities and organisations that they have supported however it is now more important than ever that we encourage more people to give a little bit of time to the wonderful organisations that make such a positive difference to our Northern Ireland community.  It is fitting that Volunteers Week 2023 will give everyone the opportunity to Celebrate the ongoing commitment but also to encourage more people to say that all important 'yes'."
With around 282,000 formal volunteers carrying out work with designated organisations and 470,000 informal volunteers, volunteering plays a significant role across the region.
Each year, volunteers across Northern Ireland carry out work worth more than half a billion pounds and contribute £504 million to the local economy. Voluntary organisations in Northern Ireland do work worth more than half a billion pounds a year.
Further information and support
We would love to hear your stories about volunteering and the positive impact on volunteering within your organisations.  Please contact Jane with your stories: jane.gribbin@volunteernow.co.uk.
Volunteers Week is organised as a partnership between Volunteer Now, NCVO (England), Volunteer Scotland and Wales Council for Voluntary Action.