Search For Volunteering Opportunities
Search for Volunteering Opportunities
New opportunities added daily. Powered by Be Collective.->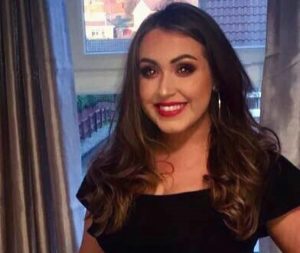 Megan McAleer
Age: 18
Where do you volunteer?
Volunteer Now
What does your volunteering involve?
My volunteering involves working on programmes such as NCS and TBUC to support young people in developing themselves into more well-rounded young people in terms of their social skills and emotional development. As a participant on the NCS programme 2016, I am aware of the support, guidance and advice you want your volunteer to give when planning your social action project, thus I know how to affectively communicate with the young people I volunteer with to enhance their time on the programme.
What do you enjoy most about volunteering?
The thing I enjoyed most about my volunteering experience was discovering that my passion was for working with young people.  I am now in my first year of study at Ulster University. I am studying Community Youth work which I have been loving so far.   If I hadn't have got involved in my community and invested my spare time into volunteering, I wouldn't have improved my confidence, leadership and social skills which have all aided me to getting a place on the course I wanted to do at Ulster, thus volunteering has had a hugely positive impact on my life.
Why would you encourage others to become a Millennium Volunteer?
My volunteering has enabled me to become a confident, caring and compassionate young person who wants to help and support other young people. My volunteering journey has seen me on Sky News talking about Brexit and I have met and had a discussion with Prince Harry about the importance of good Mental Health. But more importantly, my volunteering has enabled me to build character and self-awareness. It has made me realise how much of a role model I can be to others and who I want to become.  I would encourage other young people to become millennium volunteers as the opportunities are endless and the rewards go so much deeper than just getting a certificate; you get the chance to better your community, peers and yourself.