Search For Volunteering Opportunities
SERC Public / Protective Services Students Recognised for Volunteering Efforts
Search for Volunteering Opportunities
New opportunities added daily. Powered by Be Collective.->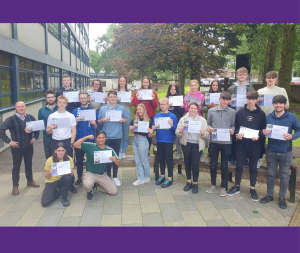 SERC Public / Protective Services Students Recognised for Volunteering Efforts
With Volunteers Week (1 – 7 June) approaching, Btec 1st year L3 Extended Diploma Protective Services and 2nd year L3 Public Services students have been recognised for making an impact by volunteering throughout their time at SERC.  They have achieved Volunteer Now Impact Awards for making a standout contribution in their volunteering commitment.  Three students achieved Challenge Awards for participation while five students achieved certificates recognising 30 hours of volunteering and 14 students received the coveted 50 Hour Certificates.
Throughout their time studying at SERC, the students have worked tirelessly at numerous volunteering activities.  In March, students held a goods collection point for Ukrainian refugees resulting in 8 vans full of much needed items leaving Bangor to those in need at border towns throughout Poland and Romania.  A team of students represented the college at the Belfast City Marathon in a relay team which raised £456 for Fight E.D while others volunteered at the event for Cancer Focus N.I, providing direction, support and water to runners.  Last year students completed 1000 miles of running, cycling and walking on Strava which raised £458 for R.N.L.I.  Recently, 1st year students volunteered as stewards at a charity fun run and carried out a litter clean up.
Students have also been recognised for voluntary work completed with organisations such as St John Ambulance.  Second year students have returned from volunteering in many roles for two weeks in Fuerteventura, Spain.
Course Coordinator, Irwin Pryce said:
"It's great to see young people recognised for making a difference. From working towards this certificate, the students have developed transferable skills which enhance their employability."
The students have completed their volunteering area for their Duke of Edinburgh Awards which they have been working to achieve and are set to complete in the coming weeks.  First year students will continue to volunteer when they return after a much needed break and aim towards certificates recognising 100 hours which they will record through the new volunteering management system from Volunteer Now, Be Collective.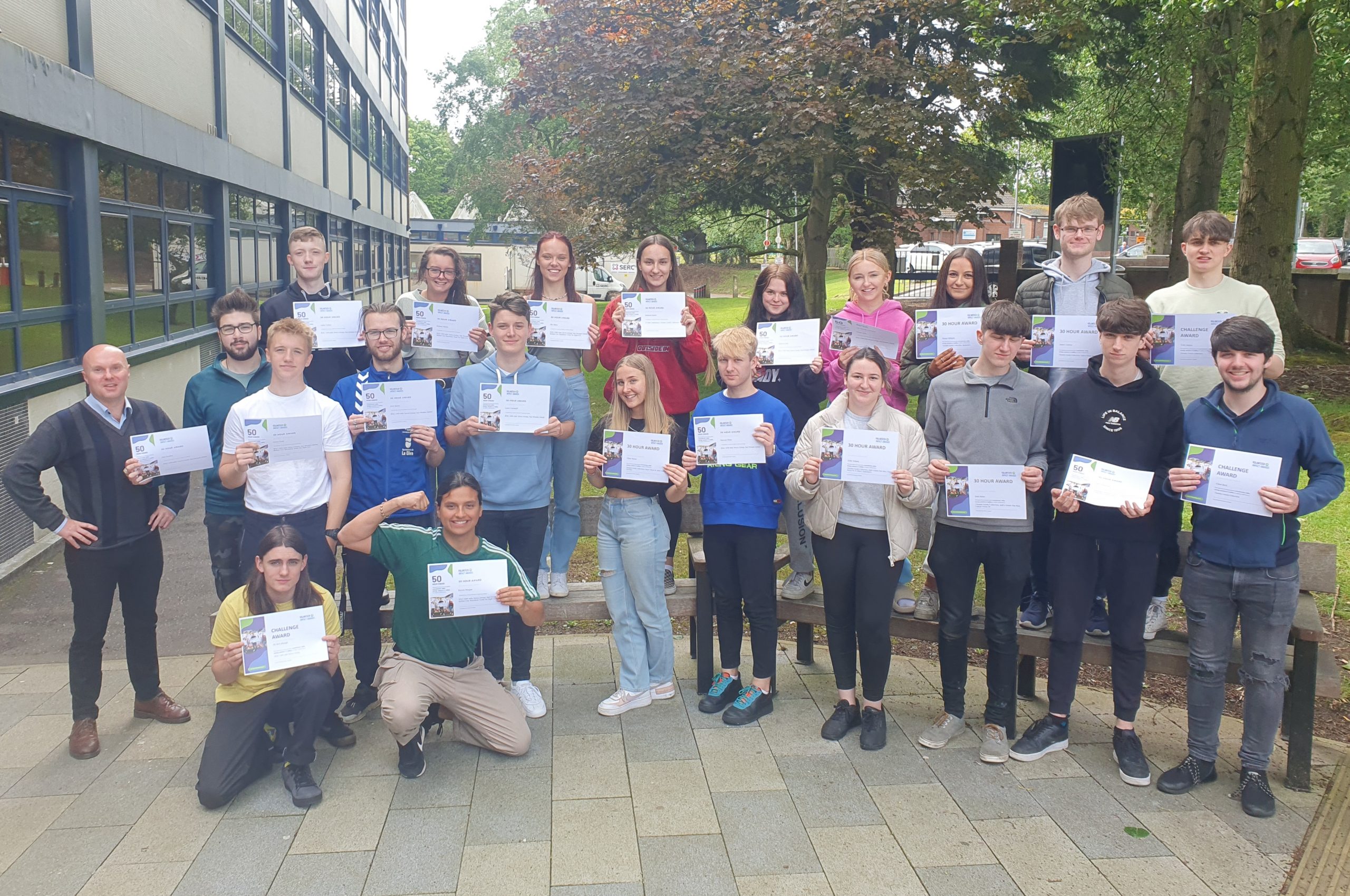 Back row- Aaron walker, Rachael Martin, Elle Mairs, Rebekah Baxter, Rebecca Hall, Louise Clarke, Emma Milligan, James Cairnes, Toby Hopps
Middle row- Irwin Pryce (staff), Max Bradley, Dylan Greer, Josh Brown, Lewis Cairnduff, Chloe Winter, Dawson Whan, Zofie Nelson, Josh Finlay, Joel Lockwood, Chris Beck
Front row- Eli McCullough, Patrick Morgan
Absent from photo- Niamh Braniff
Share stories of your amazing young volunteers on the 6 June #powerofyouth day and remember to encourage them to join the #iwill movement.