Search For Volunteering Opportunities
One Young World Summit, Belfast
Search for Volunteering Opportunities
New opportunities added daily. Powered by Be Collective.->
One Young World Summit, Belfast 2023 (2–5 October 2023)
Volunteer at the world's largest youth dominated event!
One Young World is a UK-based charity that gathers together the brightest young leaders from around the world, empowering them to make lasting connections to create positive change.  We stage an annual Summit where the most valuable young talent from global and national companies, NGOs, universities and other forward-thinking organisations are joined by world leaders, acting as the One Young World Counsellors.  At the Summit, delegates debate, formulate and share innovative solutions for the pressing issues the world faces.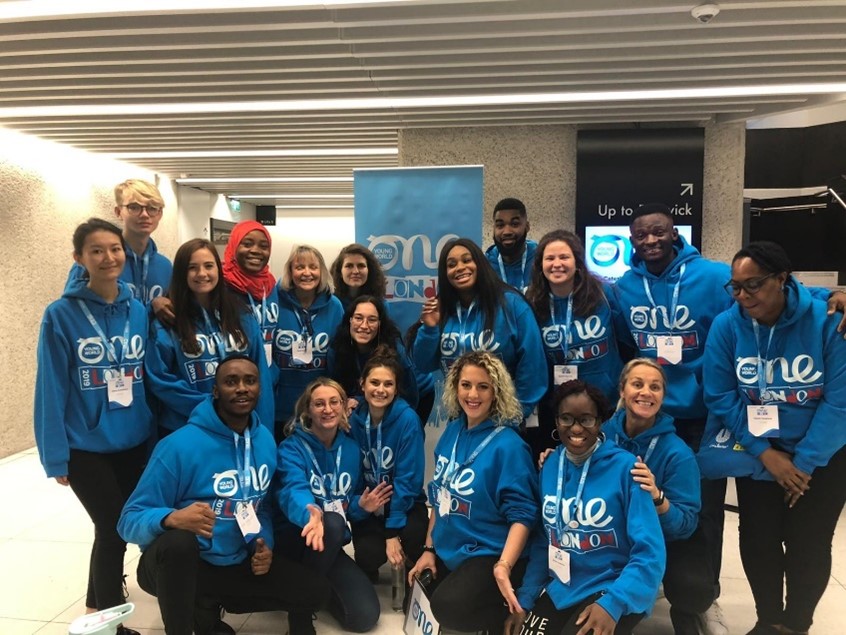 The One Young World Summit 2023 will take place in Belfast, Northern Ireland from 2-5 October.  Over 2,000 young leaders from 190+ countries will be attending the Summit digitally and in person, and we are looking for volunteers to represent Belfast as the host city by supporting these valuable individuals and showing them Northern Ireland's best hospitality.  Some of these young leaders will have never left their home country before, and for others, this will be their first visit or experience of Northern Ireland.
Why volunteer for One Young World?
Apart from the Olympic Games, no youth dominated event represents as many countries.  As a One Young World volunteer, you will be required to be flexible in your willingness to take on your assigned role, and you may be assigned to multiple roles throughout your placement.  Your role will be allocated based on your availability given, as certain tasks will be taking place at various points throughout the Summit.  This will be a truly unique experience where you will contribute to the Summit's success.
Criteria for application
Volunteer Now is leading on the recruitment and selection of volunteers for the One Young World Summit, Belfast.  Volunteer roles will be available from Saturday 30 September until Friday 6 October; however you may be required to work past these dates.  Days can be long and tiring so you will need to be dedicated and committed.  Applicants will need to meet the following requirements:
Over 18
Fluent in English (written and spoken)
Flexible
Reliable
Friendly and polite
Please note, this is an unpaid position.  One Young World cannot pay for volunteers' flights or accommodation in Belfast, or provide any visa support.
→ To express an interest in this event, please do so HERE ←