Search For Volunteering Opportunities
Volunteering – It's Good for Body & Soul
Search for Volunteering Opportunities
New opportunities added daily. Powered by Be Collective.->
HAVE YOU HEARD?
Volunteering – It's good for body and soul!
In today's world people who are more active, feel valued, have a network of friends and are happy to participate in meaningful activities.  Getting involved in volunteering can offer these benefits and more, and there is a well-established and growing body of evidence to support this.
Volunteer Now carried out some research* with people in Northern Ireland aged 50+ and found that:
75% of respondents described their life as either very active or quite active.  Volunteers were more likely to say that they were active than non-volunteers.
The majority of respondents stated that getting involved in volunteering had increased their social interaction with people from different age groups (69%), encouraging more intergenerational contact through volunteering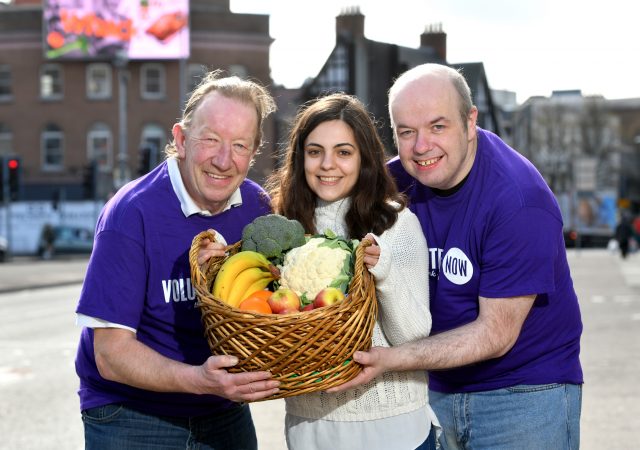 The benefits of volunteering are wide and varied. It can help:
Improve confidence
Encourage socialising and prevent loneliness and isolation
Provide opportunities to have fun and learn new skills
Improve physical and mental health
Volunteer Now are encouraging people to consider volunteering as an option to taking their 5 Steps to Wellbeing.   Connecting with people and giving back not only helps others, but is proven to make us feel better about ourselves.  Read our flyer 'What are the health and wellbeing benefits for volunteers'.
CONNECT
Meet new people and get involved with groups, organisations and causes
BE ACTIVE
Enhance your physical and mental health.  Volunteering can be tailored to suit your own ability
KEEP LEARNING
Share your existing skills and learn new skills
TAKE NOTICE
Look out for a neighbour and generally be aware of the world around you
GIVE
Volunteer your time to help others.  One small action can have a huge impact
No long-term commitment is necessary – even an hour of your time can make a difference so why not choose volunteering and take a step to improving your health and wellbeing!
To have a look at opportunities available throughout Northern Ireland visit our Opportunity Search Facility
---
*Making the Connection 2: A Further Exploration of the Attitudes, Lifestyle and Volunteering Activity of the 50+ Age Group in Northern Ireland