Search For Volunteering Opportunities
Search for Volunteering Opportunities
New opportunities added daily. Powered by
Be Collective

.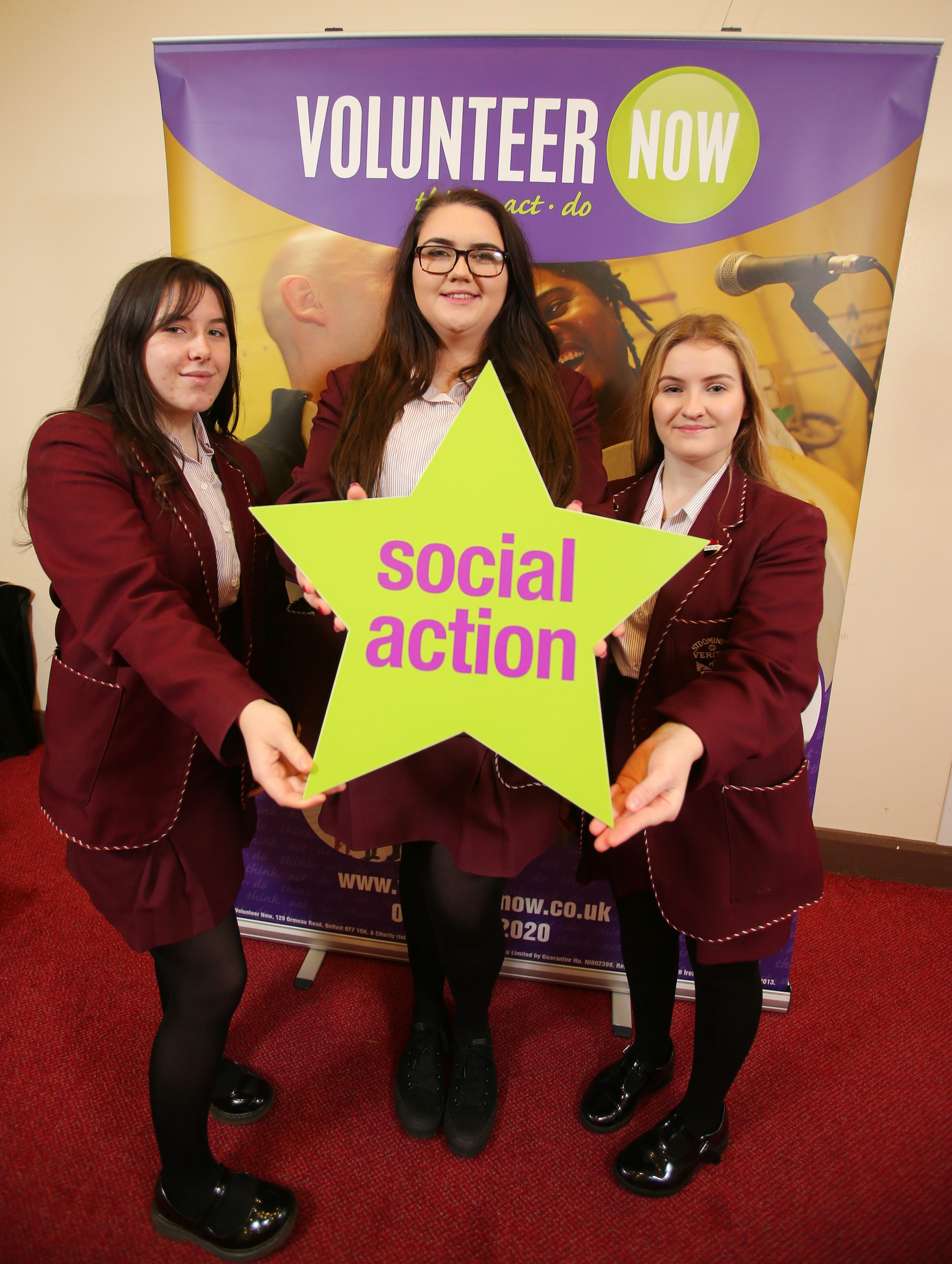 Schools are one of the biggest influencers amongst our young people today and are key to supporting and encouraging young people to become engaged and active within their School and wider community.
Many Schools encourage their pupils to think about volunteering in order to enhance UCAS, CV and their overall employability and whilst this is important many young people are telling us that they simply wish to make a difference.  This could be through peer mentoring, fundraising committees or externally in youth groups, charity shops or health and social care settings.
Volunteer Now can support your School develop volunteering programmes but also enable you to recognise your student's commitment through the Volunteer Now Impact Awards.
If you would like any support, please contact youth@volunteernow.co.uk.
Millennium Volunteers
The Millennium Volunteers (MV) programme is funded by the Education Authority and supported by the Department of Education to give you an opportunity to recognise the commitment that your students give to volunteering both within the school and wider community.
We know that universities, colleges and employers are seeking a potential candidate who has the grades but who also shows that they are willing to do a little bit more.   Many schools have numerous opportunities for their students to volunteer their time and make a positive difference e.g. peer mentoring/buddying, enrichment programmes, environmental groups, fundraising committees, sports coaching and many more.
MV gives the school the opportunity to recognise their students for their commitment, it gives an opportunity to say thank you, highlight the increased character and virtues that they have gained as a result and provide them with the additional validation for their future employability.  It also raises the profile of the School within the wider community.
The Schools Award is equivalent to the 50 Hour Award noting the time given between September and Easter is approximately 35-50 depending on role, training and commitment given.
"Millennium Volunteers programme has real currency…simple and provides a structure and framework."
Our Schools partners are here:
MV also encourage students to include ALL their commitment so that their recognition includes School and their local group.
"I appreciated making an impact on the lives of young people by helping in the running and organisation of the School. I also enjoyed organising events at my Young Farmers Club and having a say in the running of the organisation. Overall, I enjoyed boosting the confidence of young people and seeing a change in their attitude towards school and social events". (200 Hour Awardee from Ballymena)
If you would like further information: youth@volunteernow.co.uk.